Recipe of special menu for the Vegetarian Festival, Vegetarian Snow Fish with Stir-fried Mixed Fruits, Vegetables and Tamarind Sauce. Vegetarian snow fish made from tofu, topped with 5 auspicious ingredients stir-fried with tamarind sauce.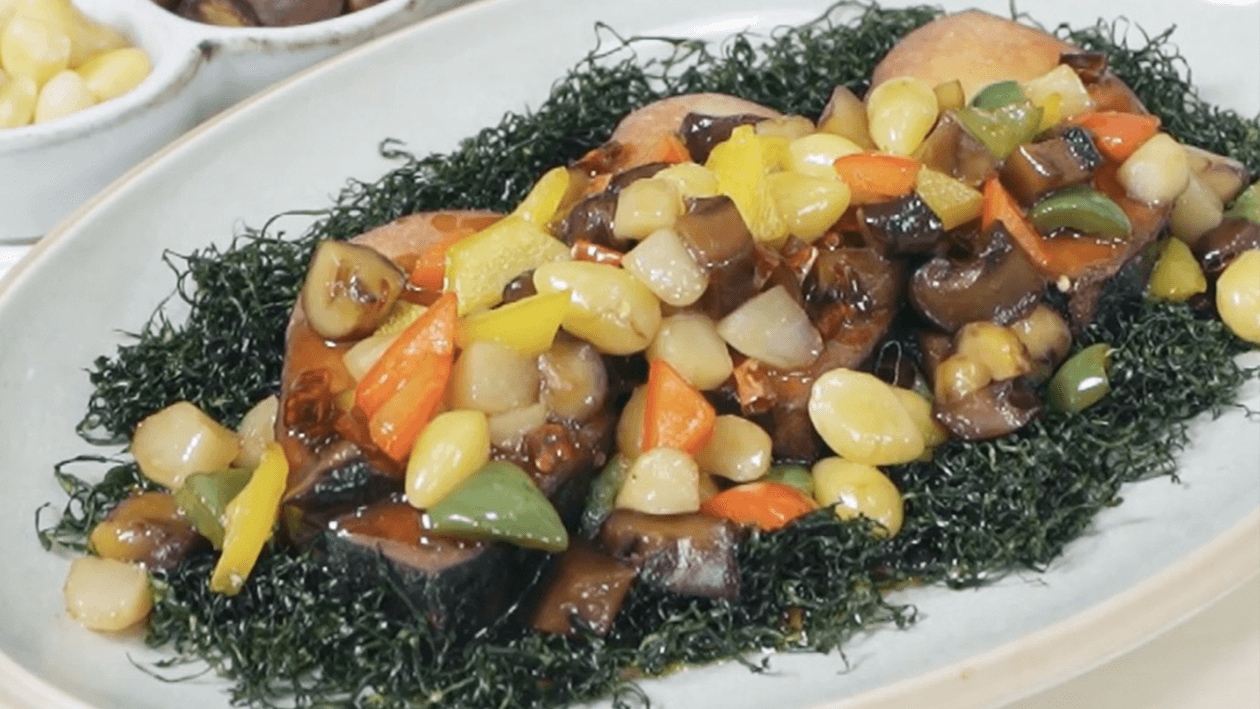 Ingredients
ขั้นตอนการทำปลาหิมะเจราดโหงวก๊วยผัดซอสมะขาม
Chilean Sea Bass or Gindara Fillet

3.0 g

Tapioca Flour, diluted with water

25.0 g

Vegetable Oil for Stir-Frying

10.0 g

แห้วปอกเปลือกต้มสุก หรือแห้วกระป่อง (หั่นสี่ส่วน)

30.0 g

Red, green and yellow sweet peppers, diced

30.0 g

Cashew Nuts, fried

30.0 g

Correspondents, minced

50.0 g
Method
ขั้นตอนการทำปลาหิมะเจราดโหงวก๊วยผัดซอสมะขาม

      Check out other recipes from our expansive collection of recipe choices.