Thai Chicken Coconut Soup
A traditional Thai delicacy, loved by everyone.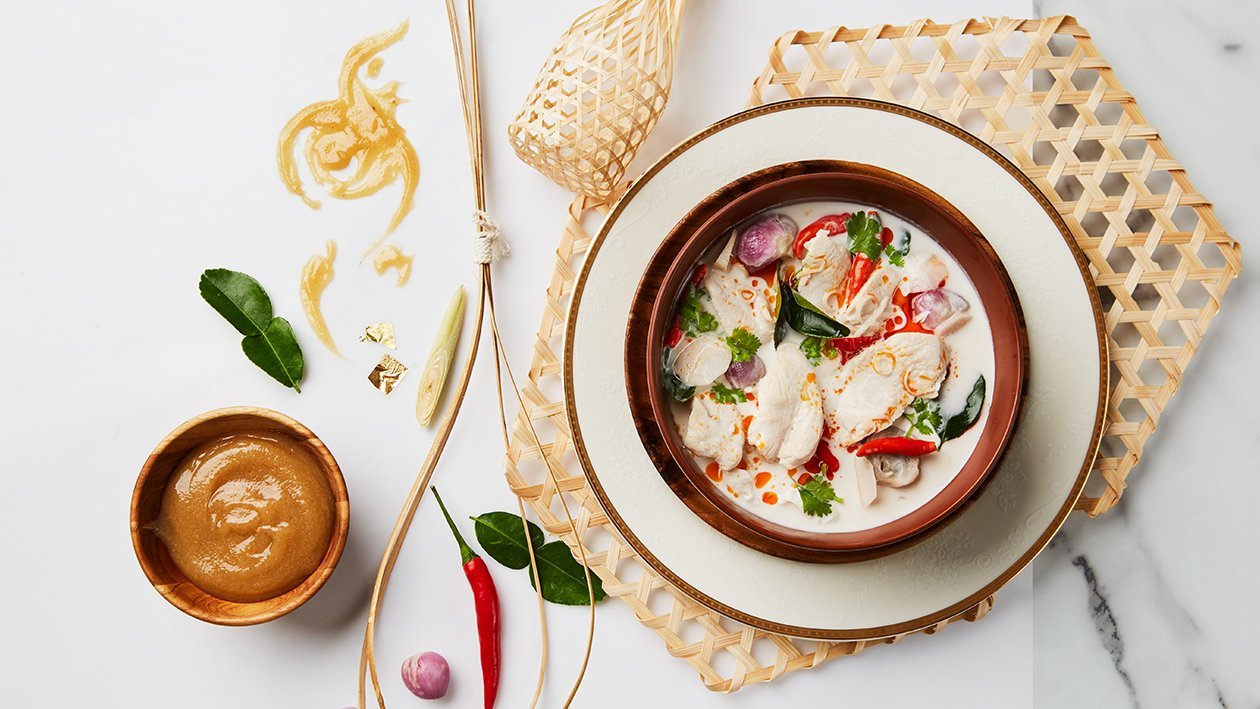 Ingredients
How to Prepare
Chicken Thighs, chopped into bite-sized pieces

80.0 g

Galangal, cut into wedges

5.0 g

Lemongrass, shredded

6.0 g

Bird's Eye Chilli, crushed

5.0 g

Main Sauce for Soup

1.5 tbsp

Coriander Leaves, for topping
Main Sauce for Soup, Fixed Formula
KNORR SELECTIONS Fish Sauce 4500 ml

450.0 g

KNORR SELECTIONS Lime Seasoning Powder 400 g

200.0 g

Aroysure All-In-One Seasoning Chicken Flavoured 800 g

290.0 g
Preparation
How to Prepare

Boil the coconut milk, mixed with shallots, coriander leaves, galangal, and lemongrass. When the coconut milk comes to a boil, add chicken and oyster mushrooms.
Season with the main sauce and once everything is cooked, add kaffir lime leaves.
Pour the soup into a bowl and add crushed bird's eye chilies. Sprinkle coriander leaves and add chili paste oil before serving.
Tips: Do not boil the coconut milk on high heat as it may separate into layers.

Main Sauce for Soup, Fixed Formula

Mix all ingredients and stir well.