Tom Yum Kung
The famous dish everyone needs to try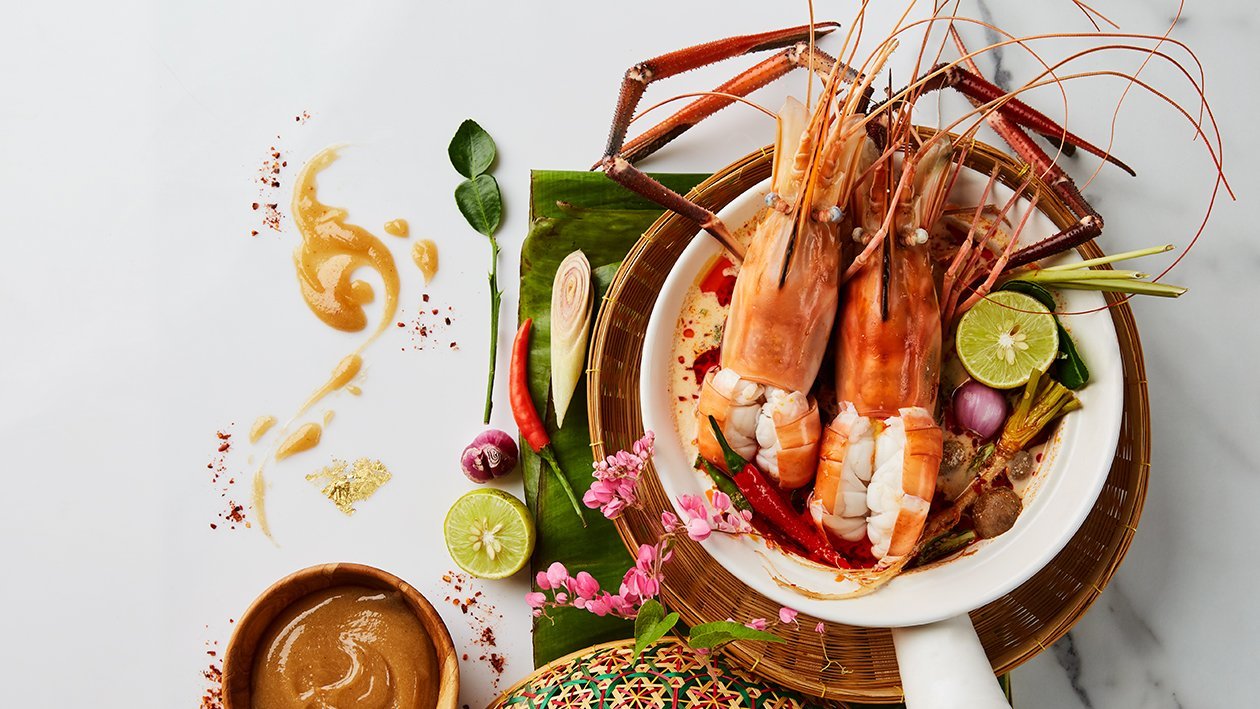 Ingredients
How to prepare
Freshwater Prawns, medium sized

3 portion.

Oyster Mushroom, boiled

40 g

Main Sauce for Soup

3 tbsp

Unsweetened Condensed Milk

4 tbsp

Coriander Leaves, for topping

Red Chili, sliced for topping

Bird's Eye Chilli, crushed

5 seed
Main sauce for soup, fixed formula
Preparation
How to prepare

Add shallots, coriander roots, lemongrass into the soup and heat it to a boil. Add mushrooms.
Add the main sauce for soup, chili paste oil and heat it to a boil.
Add shrimp and cook until the shrimp is soft and tender. Lower the heat and add condensed milk, followed by the sliced lime leaves.
Pour a portion into a bowl and complete the dish with coriander leaves, and red and green chili, and the dish is ready to be served.
Tips: Lower the heat once the condensed milk is added. Otherwise the soup will separate into layers.

Main sauce for soup, fixed formula

Mix all ingredients and stir well.