Snow Tea
Simple recipe with a value-added twist.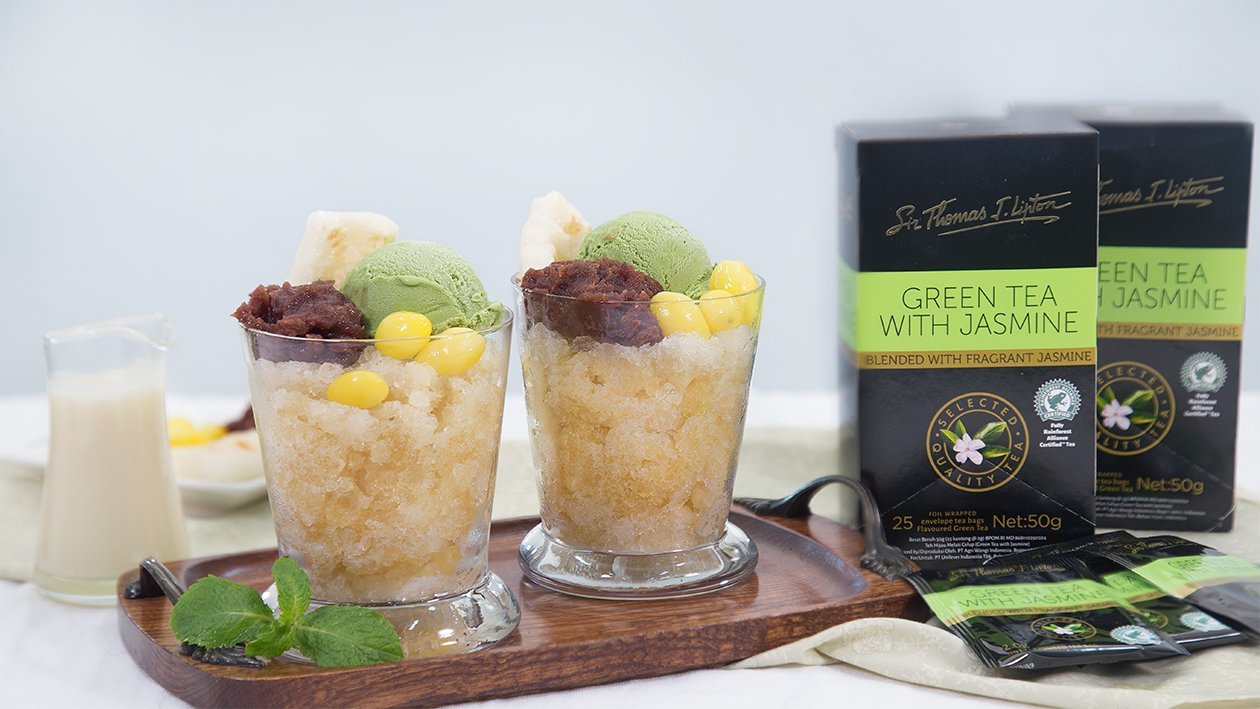 Ingredients
For Snow Tea
Sweetened Condensed Milk (for toppings)

Sweetened Gingko, Red Bean Jam, Grilled Japanese Moji

Green Tea Flavoured Ice Cream
Preparation
For Snow Tea

Infuse Sir Thomas J. Lipton Green Tea with Jasmine bags in hot water for 5 minutes. Discard the bags.
Add sugar and stir to dissolve. Pour the tea in the ice tray and let it freeze in the freezer for 12 hours or until frozen.
Remove iced tea from the ice tray and put into the blender and blend until fine.
Put the crushed iced tea to fill up a serving glass. Decorate with Green Tea ice cream, sweetened gingko, red bean jam and grilled Japanese Moji and swirl sweetened condensed milk on top and serve.