Snow Dish En Papillote
Steam fish in Cantonese style is applied En Papillote, the original cooking & decorating style of France.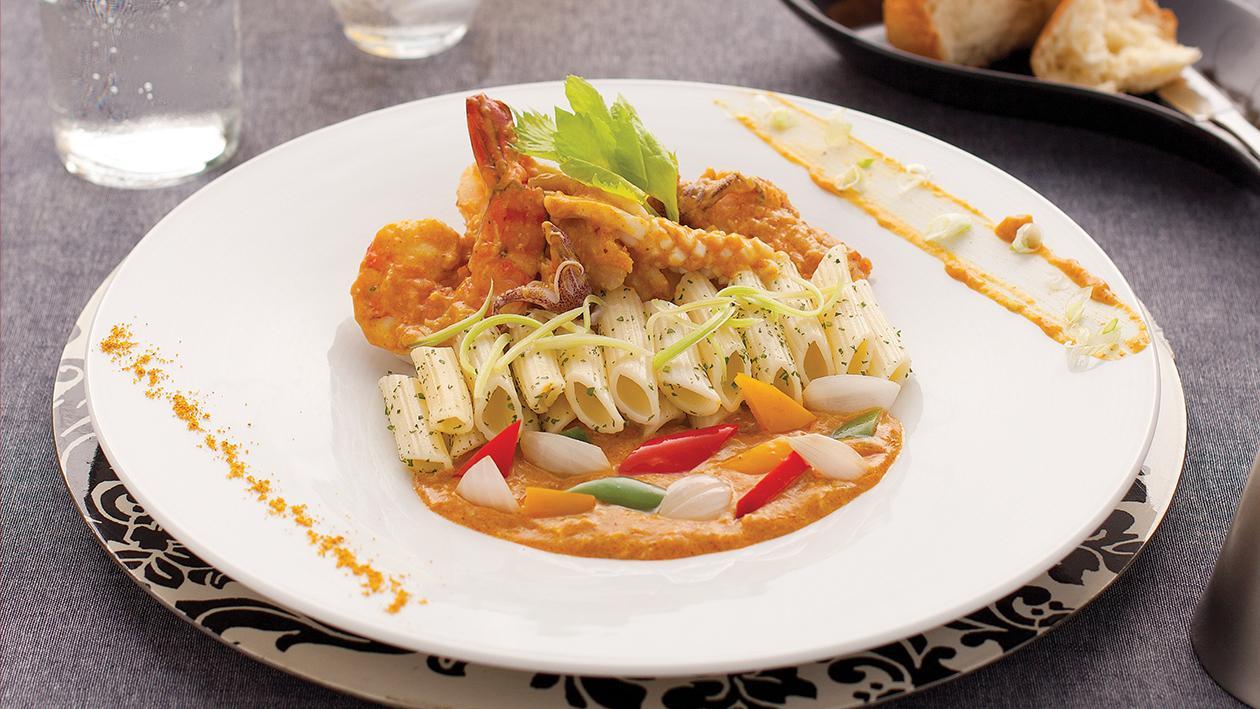 Ingredients
Making the Dish
Chilean Sea Bass or Gindara Fillet

640 g

Young Ginger, finely julienned

24 g

Green onion, finely sliced

60 g

Dried Shitake Mushroom, rehydrated and finely julienned

120 g

Red Chilli, finely sliced

120 g

Fennel Bulb, finely sliced

120 g

Onion, finely sliced

80 g

Jasmine Rice, cooked

720 g

Black Sesame, toasted

4 tsp

Chinese Pickled Plum

8 seed

Green Onion, finely sliced, Red & Yellow Chilli, finely julienned (for garnish)
Preparation
Making the Dish

Combine Knorr Oyster Flavoured Sauce, Knorr Seasoning Sauce, Aroysure All-In-One Chicken Flavoured Seasoning, granulated sugar, sesame oil, in a mixing bowl and stir until mixed thoroughly.
Toss fennel, onion, ginger, green onion and shitake mushroom in a small bowl. Transfer vegetable to a steaming tray and place filet of fish atop. Drizzle pre-mixed sauce over the fish and vegetables. Top with pickled plum.
Insert the steaming tray to a pre-warm steamer. Steam for 8-9 min, depending on the thickness and the size of a steamer.
Shape jasmine rice into a ball and sprinkle with black sesame.
Transfer steamed fish and vegetables to a serving plate and garnish. Serve with warm jasmine rice ball.