Pandan Cream Cake
Bring out the Thai traditional flavour with Best Foods Pandan Custard Filling!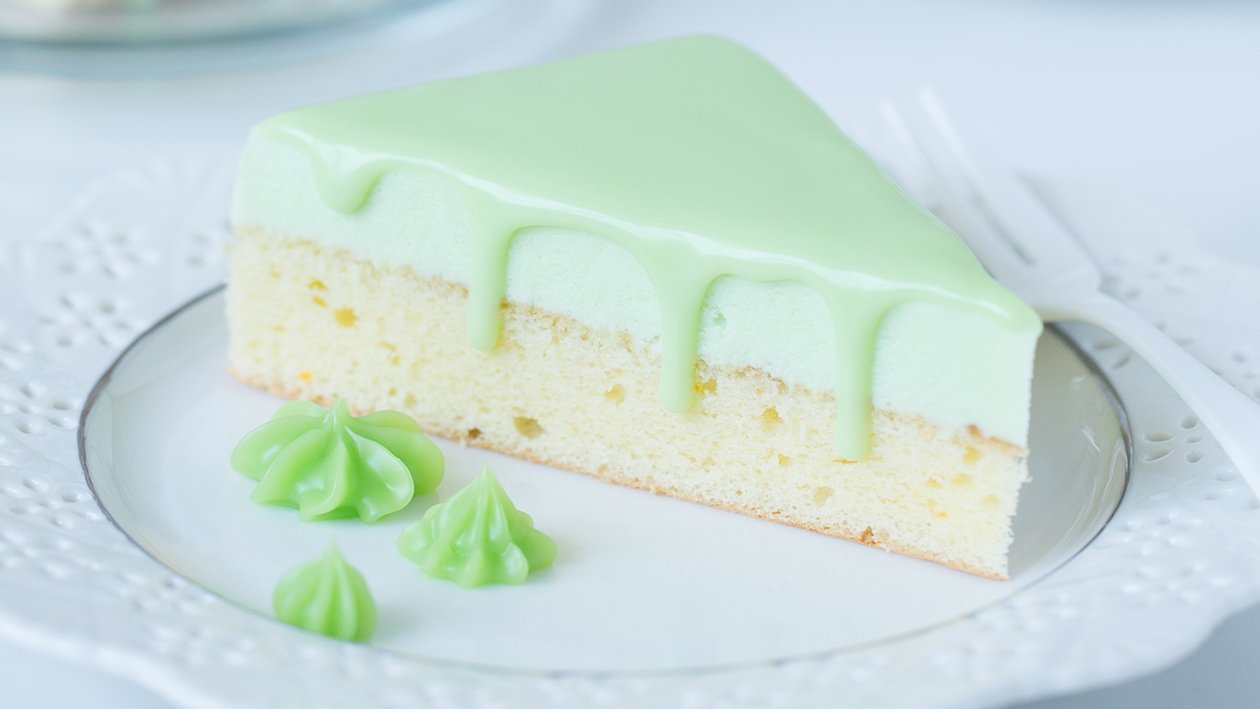 Ingredients
Chiffon Cake
BEST FOODS Salad Oil 17 L

60.0 g
Pandan Mousse
Assemble
Preparation
Chiffon Cake

Separate egg yolk from egg white.
Sift cake flour and Best Foods Baking Powder Double Acting Formula in the bowl and put salt and sugar together.
Mix evaporated milk, egg yolk, Best Foods Salad Oil and coconut milk together by using hand whisk. Then, put the mixture to the four bowl.
In clean bowl, whisk white egg until fluffy, add sugar and continue whisk until soft peak form. Mix flour and prepared white egg together.
Pour the mixture on the tray and bake at 180°C for 20 minutes. Leave them to cool down on the rack and cut into preferred size.

Pandan Mousse

Soak gelatin in cold water for it to bloom.
Mix Best Foods Pandan Custard Filling, fresh milk until smooth. Add whipping cream and stir until stiff peaks form. Melted bloomed gelatin.
Mix melted gelatin with a little of pandan mousse. Fold the gelatin mixture.

Assemble

Place sponge cake into the bloc and pour mousse down until the ring is full. Scrap out and refrigerate until mousse is set, remove from the ring. Cut them into pieces and cover with pandan sauce.