Honeyed Lemon Cheese
Simple recipe with a value-added twist.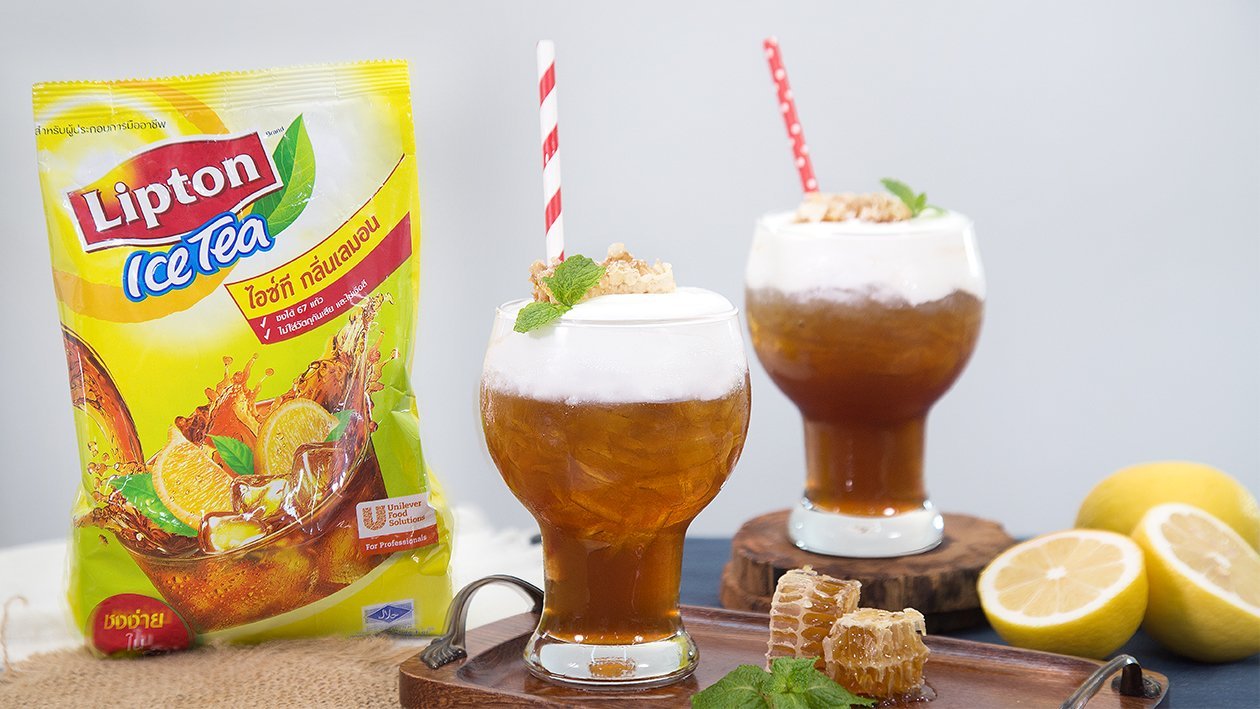 Ingredients
For Honeyed Lemon Cheese
Cream Cheese, softened

150 g

Sweetened Whipping Cream, chilled

250 g

Honeycomb (for decoration)

Mint Leaves (for decoration)
Preparation
For Honeyed Lemon Cheese

Whip cream cheese at medium speed until soft. Add whipping cream and whip at full speed until fluffy and set aside.
Add Lipton Ice Tea Lemon, water and honey and stir to mix.
Put ice cubes to fill up the tea mixture up to ¾ of the serving glass. Fill in with cream cheese mixture and decorate with honeycomb and mint leaves. Serve immediately.