Colonisation, trading and migration have been spreading new culinary cultures across borders from as far back as the Colonial era. That was the birth of international and fusion cuisines that we've come to love today. 

The ease of travel and internet age has made it even easier for people to learn about the different food cultures from around the world. As a result, customers are more open to trying new food experiences, international or fusion, from restaurants, cafes and even street vendors. For your bakery, this means more opportunities for you to explore new sweets and desserts creations.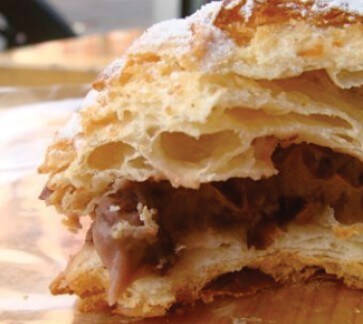 "These fusion style desserts have combined magnificent tastes from popular desserts around the world to create exciting, new dishes."

From the use of Green Tea Matcha in croissants to Earl Grey Tea in Xiao Long Baos, there are no limits to what your chefs and patisseries can achieve. The key here is to pair the right flavours with key ingredients from various desserts that are popular within your local scene. 
The time of Migratory Sweets is now.