Surprising Spider Salad
Celebrate Halloween with this thrilling menu, with spooky monsters that will bring the chills down your spoons and forks! With simple steps, get ready to serve creepily delicious dishes that will leave your customers licking the plate!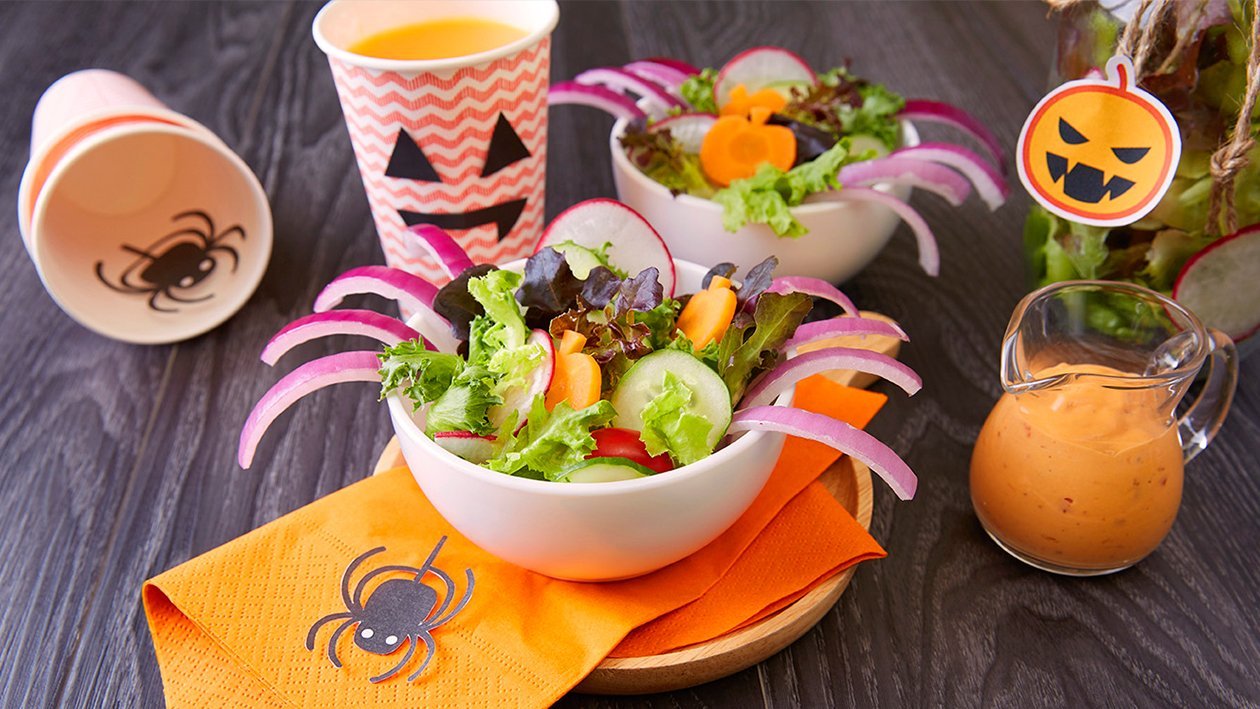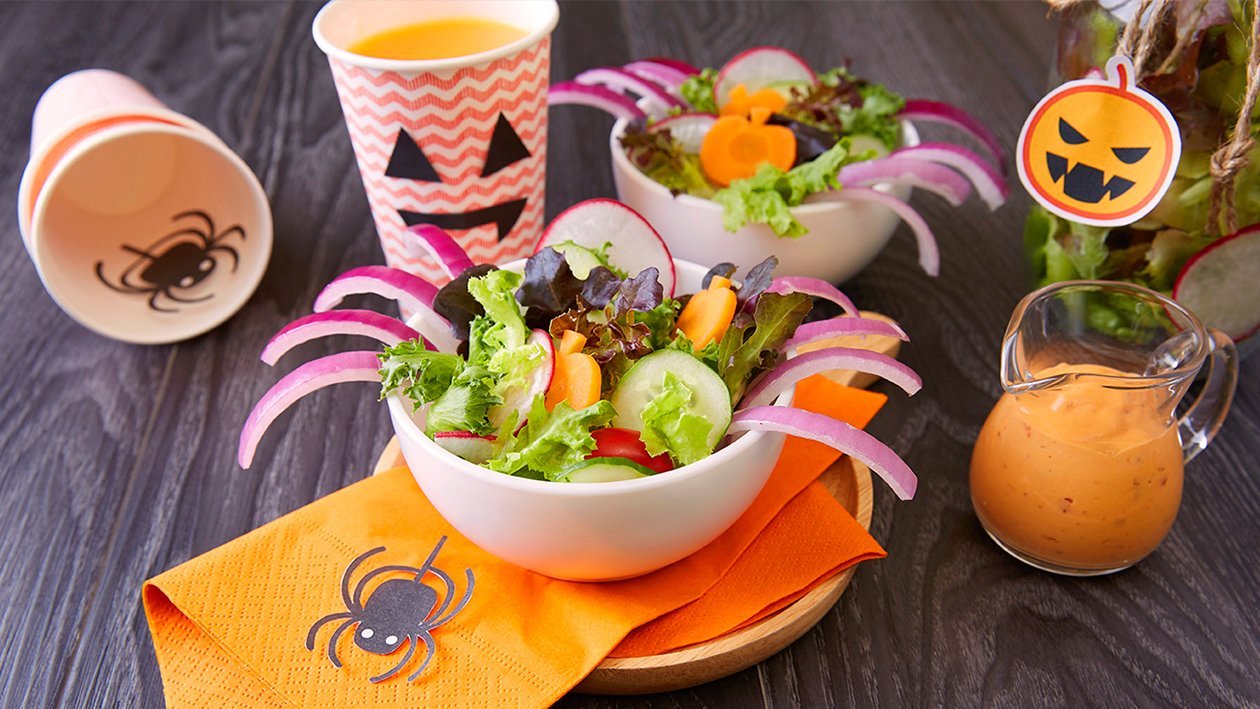 Ingredients
Making the Dish
BEST FOODS Caesar Salad Dressing 1 kg

100.0 g

KNORR SELECTIONS Rich Pasta Sauce 1 kg

60.0 g

BEST FOODS SE Bakery Mayonnaise 910 g

100.0 g

Japanese Cucumber

1.0 item
Preparation
Making the Dish

Mix Best Foods Caesar Salad Dressing, Knorr Rich Pasta Sauce, and Best Foods SE Bakery Mayonnaise together.
Sprinkle with a pinch of pepper.
Cut cherry tomatoes and red onion. Slice carrot, cucumber and red radish. Prepare other salad vegetable.
Put vegetable into a bowl. Use the red onion as spider's legs.
Serve with the special salad dressing.