2018 is the year you forget the usual colours and embrace vivid, eye-catching shades. New and interesting colour combinations on your plates can attract consumers and create a buzz, leading to more likes and shares.
From rainbow crepe cakes to pastel donuts, 2017 saw many bakeries adding colour to pastry dishes. One dish that truly spotlighted the food colouring trend was Starbucks' colourful Unicorn Frappuccino. Though it was available for only five days, the sale volume was phenomenal.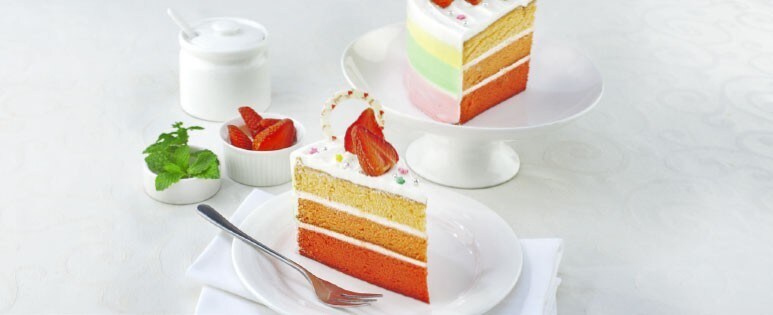 The research behind the trend
For 2018, many food specialists have noted that the pastel colour trend is quickly being replaced with unusual and striking colours seldom seen in desserts. Food trend specialist from United Kingdom, The Food People revealed that striking colours such as Spirulina Green, Algae Blue-Green, Matcha Green, Ube Purple, Charcoal Black and Siam Ruby Queen Corn Red will gain popularity in 2018.


Get social with it

Think of this trend as a golden opportunity. Eye-catching colours will inspire your diners to share photos of your dishes on social media. Essentially, this means that if your dishes are attractive and interesting enough, customers are willing to promote your restaurant for free. 

Remember that consumers these days tend to rely more on reviews rather than advertisements. So, restaurant owners like you need to actively innovate your menu offerings to draw customers and create a buzz via social media. And yes, vivid colours are one way to get customers excited about your dishes and inspire them to share photos.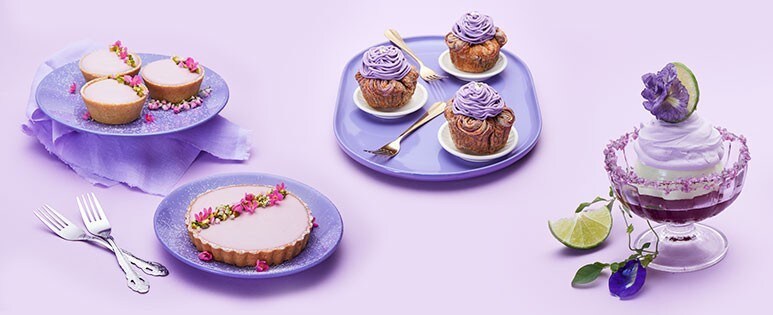 The story of purple 
Even though it's been around for a long time, the purple sweet potato trend is one example of a successful use of colour. From ice creams and cakes to breads and bingsu, purple sweet potato desserts are now everywhere. And it's not only small businesses that are interested in this trend. Even bigger businesses like MK Restaurant have hopped on the bandwagon by launching sweet potato buns. 

Besides purple, Spirulina Green is another popular colour for food. As the hue is derived from Spirulina seaweeds, which are a nutritious superfood, it complements the needs of health-conscious consumers.
Vivid triking Colours, therefore, is a trend to keep an eye on. If any business owners can catch the trend, choosing striking colours that can attract the customers first, they will become market leader and their sale volume can easily go through the roof.