Mashed potato salad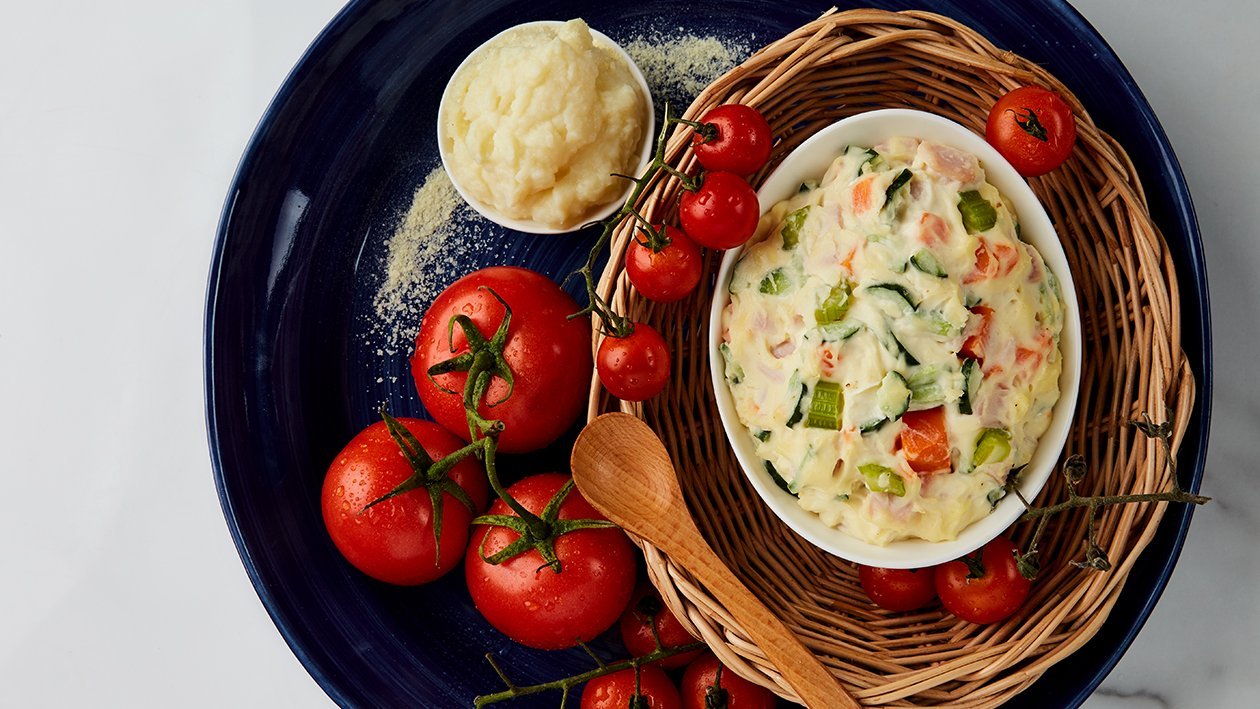 Ingredients
How to prepare
Ground White Pepper

0.5 g

Ham, diced into small pieces

30 g

Carrot, diced and slightly cooked

25 g

Japanese Cucumber, cut into halves

25 g
Mashed potatoes from Knorr ready-made mashed potato powder
Preparation
How to prepare

Place everything on a plate.
Pour Best Foods Salad Cream all over the plate.

Mashed potatoes from Knorr ready-made mashed potato powder

Heat the water to a boil, add Knorr Mashed Potato and stir until everything is mixed thoroughly with a whisk. Lower the heat to a low setting and cook until the potatoes are soft or for approximately 2-3 minutes. Turn the heat off.
Add seasoning or other ingredients to create a different main dish or side dish.