Hung Lay Pork Chop
Tasty pork chop steak, in the western style, that can be topped with a concentrated herb sauce from the original 'Hung Lay' of North India. Served with the side dish 'Original Thai style' grilled sticky rice 'Kao Ji'.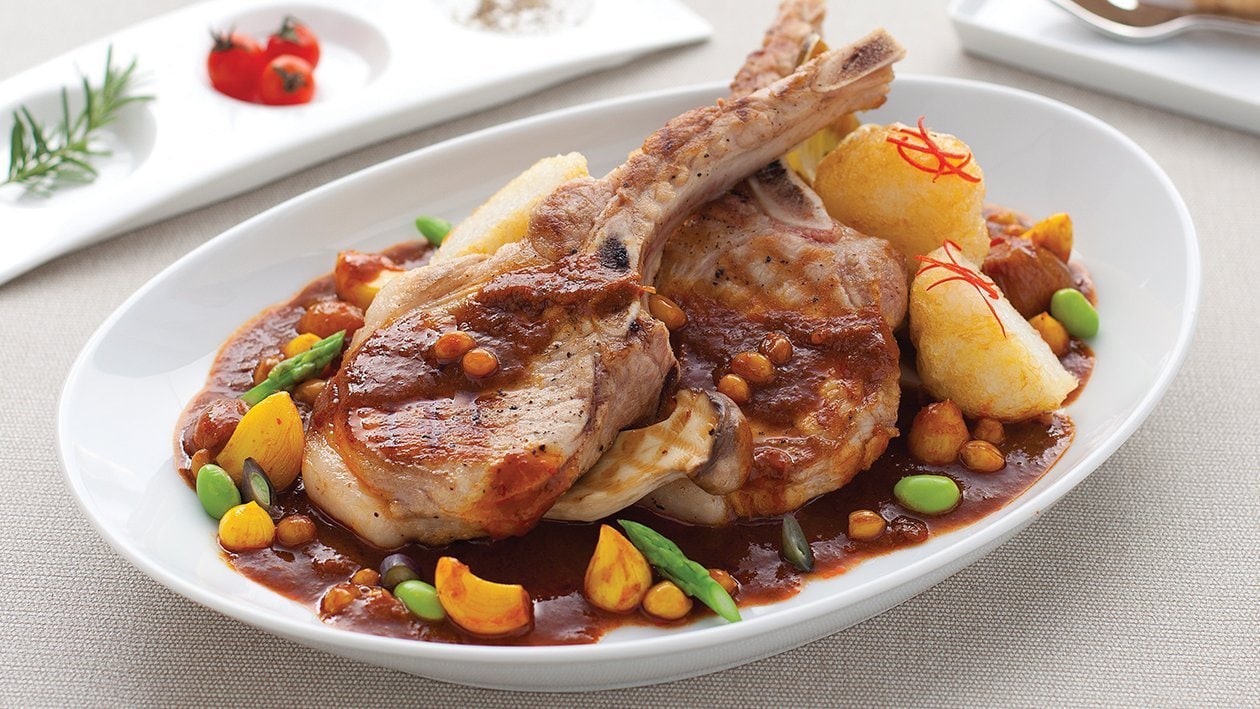 Ingredients
Making the dish
'Hung Lay' Curry Paste

80.0 g

'Hung Lay' Powder

4.0 tsp

Tamarind Pre-Mixed Sauce

3.0 tbsp

Fried Pre-Mixed with Fish Sauce

2.0 tbsp

Ginger root, cut into thin strips

20.0 g

Japanese Soybean for decoration

Top Asparagus for decoration

Chilli Lane for decoration
Preparation
Making the dish

Using saucepan or wok, add vegetable oil and place over medium heat. Stir-fry curry paste for a minute. Pour in clear soup, add peanuts, red onion, garlic and ginger root.
To mix tamarind pre-mixed sauce and fried-pre-mixed with fish sauce and taste it.
To marinate pork chop with Aroysure All-In-One Seasoning Chicken Flavoured, then grill it.
To shape sticky rice as flat round about 2 inches, mix with egg and boil it.
Place Pork Chop on a plate, topped with 'Hung Lay' sauce. Then decorate side dish with chilli lane, parsley, onion and grilled sticky rice.