Golden Banana Syrup Pie
Distinguish your bakery with the taste of Thai dessert.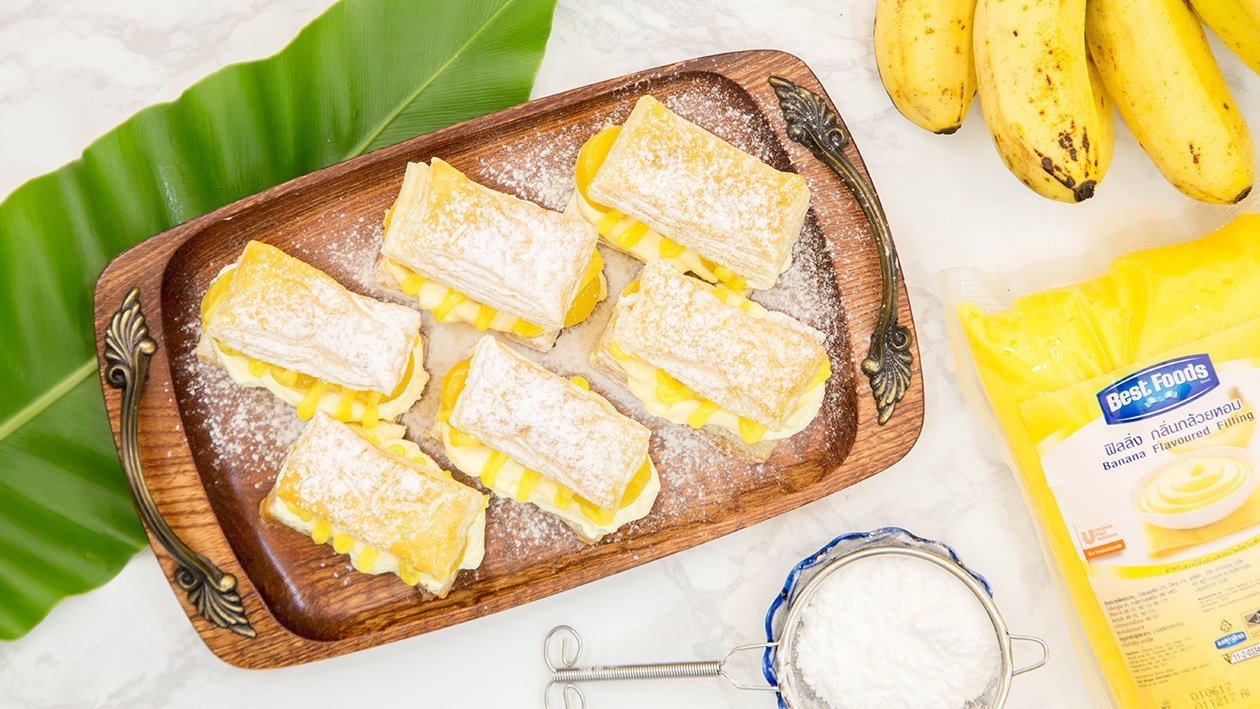 Ingredients
For Golden Banana Syrup Pie
Puff Pastry Sheet

500.0 g

Egg, roughly beaten

1.0 egg

Whipping Cream, chilled

250.0 g

Golden Banana in Syrup, sliced

10.0 g

White Butter, for brushing the baking pan

Best Foods Banana Filling, for decoration

Icing Sugar, for sprinkling
Preparation
For Golden Banana Syrup Pie

Use the wood roller to flatten puff pastry until it is about 1/2cm thick.
Cut the puff pastry into 1 ½ x3 inches, place each of them on the tray brushed with white butter. Bake at 190°C for 30 minutes or until golden brown. Take the puff pastry from the oven. Set aside until cool.
In the mixer, beat whip cream with wire whip at the highest speed until fluffy. Add Best Foods Banana Filling. Whisk the ingredients together. Set aside.
Divide the pie into two. Fill with the cream ingredients prepared in step 3. Add the golden banana syrup. Decorate with Best Foods Banana Flavoured Filling. Cover the other half. On top of the pie, sprinkle icing sugar and serve.