Fancy Doughnut
A special decoration for your doughnut.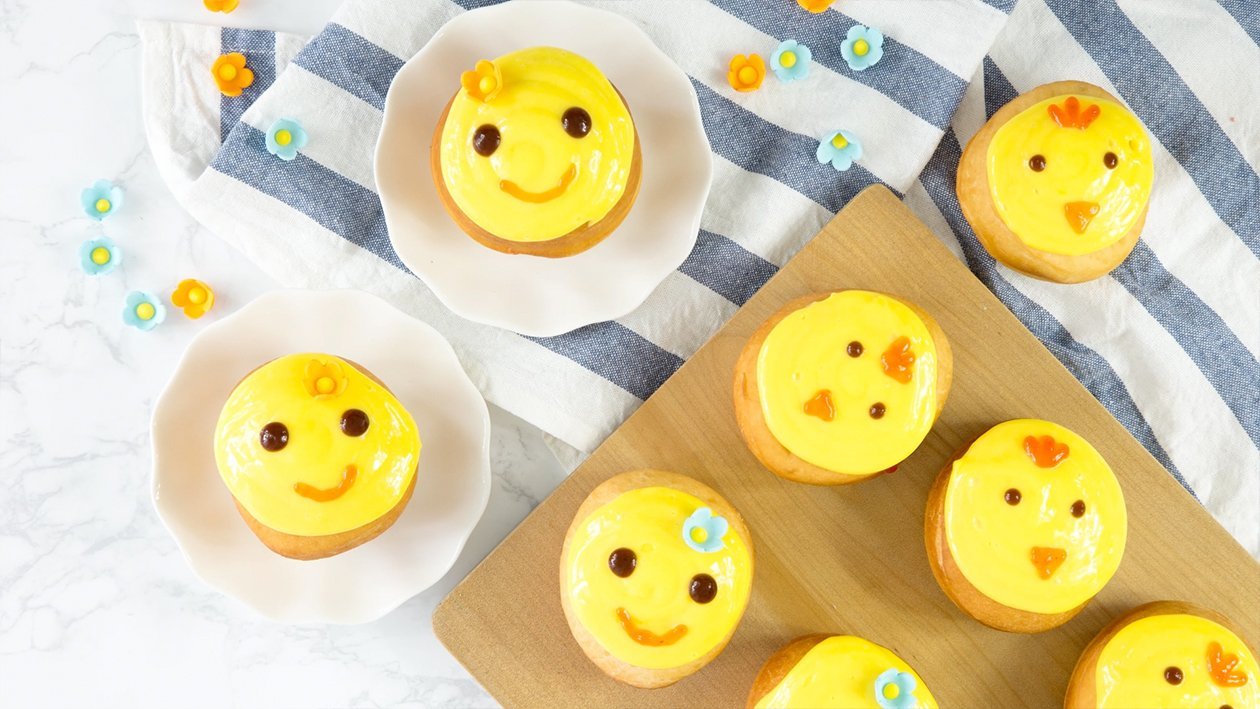 Ingredients
For Best Foods Banana Filling
BEST FOODS Banana Flavoured Filling 900 g

500.0 g

Knorr Corn Starch, dissolved in water

6.0 tsp
For Donut
All-purpose Flour

250.0 g

BEST FOODS Baking Powder Double Acting Formula 1 kg

0.5 tsp

BEST FOODS Butter Flavoured Margarine 1 kg

80.0 g

BEST FOODS LC Strawberry Flavoured Filling 1.8 kg

300.0 g

Best Foods Chocolate Filling for decoration

Flower Sugar for decoration

3-inch Doughnut Mold Cutter

Plastic Sheets for covering
Preparation
For Best Foods Banana Filling

Put Best Foods Banana Filling into a pot and add starch. Stir while heating until thickened. Put aside to cool down. Use for decoration by squeezing.

For Donut

Sift bread flour, all-purpose flour and Best Foods Baking Powder Double Acting Formula together into a bowl. Add yeast powder and stir well. Pour the mixture into the mixer
Mix sugar, eggs, salt, fresh milk and water together. Pour into the prepared mixture in the mixer. Use dough hook to knead the mixture until dough forms. Add Best Foods Butter Flavoured Margarine and continue to knead until smoothly blended and not sticky
Shape the dough into a ball and cover it with a plastic sheet for 5-10 minutes
Flatten the dough into ½-inch thick disc. Use doughnut mold cutter to cut into pieces and place them on a tray greased with shortening. Sprinkle flour on top and cover the tray with a plastic sheet. Wait until risen and doubled in size
Melt shortening in a heated pan. Fry the cut dough until golden brown on both sides. Let them rest on a rack to cool down
Squeeze Best Foods LC Strawberry Filling, Best Foods Banana Filling, Best Foods Chocolate Filling and flower sugar on top for decoration.