Tom yum wonton bite
The revolution of spicy taste of Tom Yum with Shrimp is filled in the fried wonton bite in the portion size.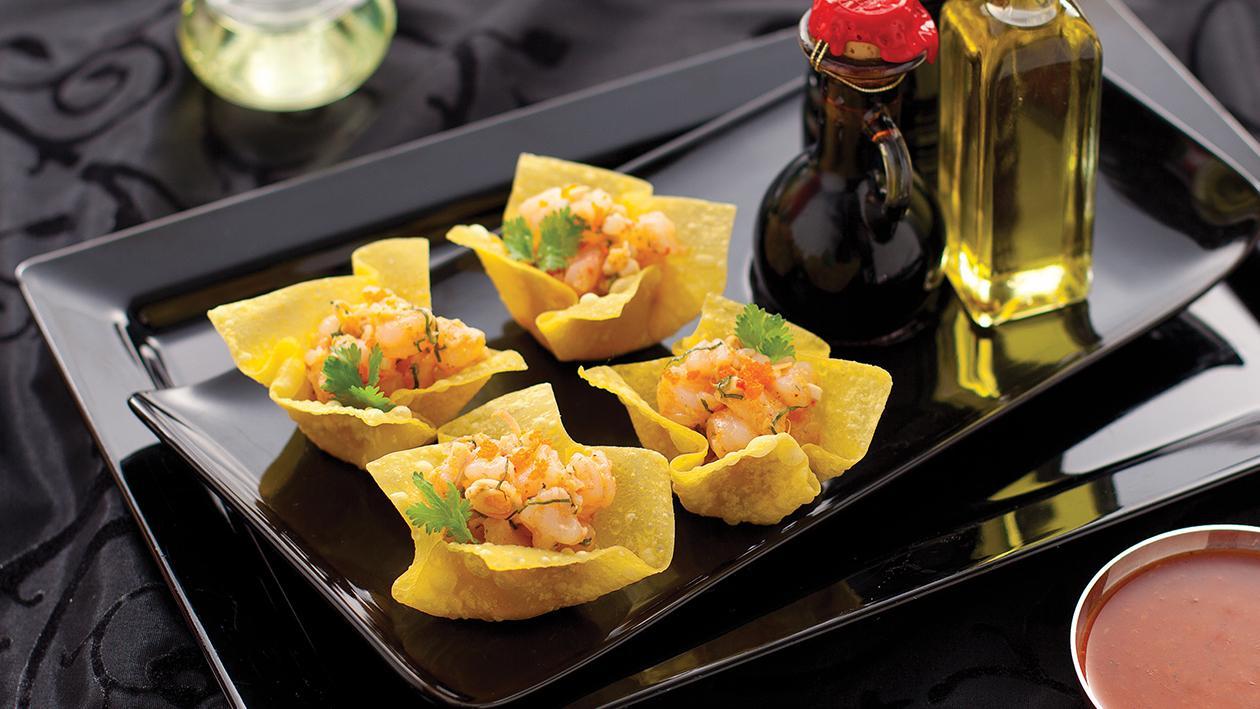 Ingredients
Making the dish
Thai Bird Chilli, stem removed

135 g

Garlic Clove, peeled

135 g

Cilantro Root, cleaned

40 g

White Shrimp, cooked and diced

640 g

Straw Mushroom, blanched and diced

6 tbsp

Shallots, thinly sliced

6 tbsp

Kaffir Lime Leaves, thinly julienned

1 tbsp

Young Galangal, thinly julienned

1 tbsp

Lemongrass, minced

4 tbsp

For Garnish: Cilantro, torned, red chili, finely julienned

Wonton Basket, crispy fried

28
Preparation
Making the dish

Place Knorr Lime Seasoning Powder, Knorr Premium Fish Sauce, Knorr Rostip All-In-One Chicken Seasoning Powder, Granulated sugar, Thai bird chili, Garlic clove, Cilantro root and Shallot into a blender and blend until smooth. Correct seasoning if needed.
In a mixing bowl, combine pre-mixed sauce with shrimp, mushroom, chili paste and Best Foods
Real Mayonnaise. Add herbs and spices
then toss gently. Correct seasoning if needed.
Scoop shrimp mixture into wonton basket.
Garnish with cilantro and red chili. Ready to be served.