Mushroom soup
A nutritious soup everyone will enjoy!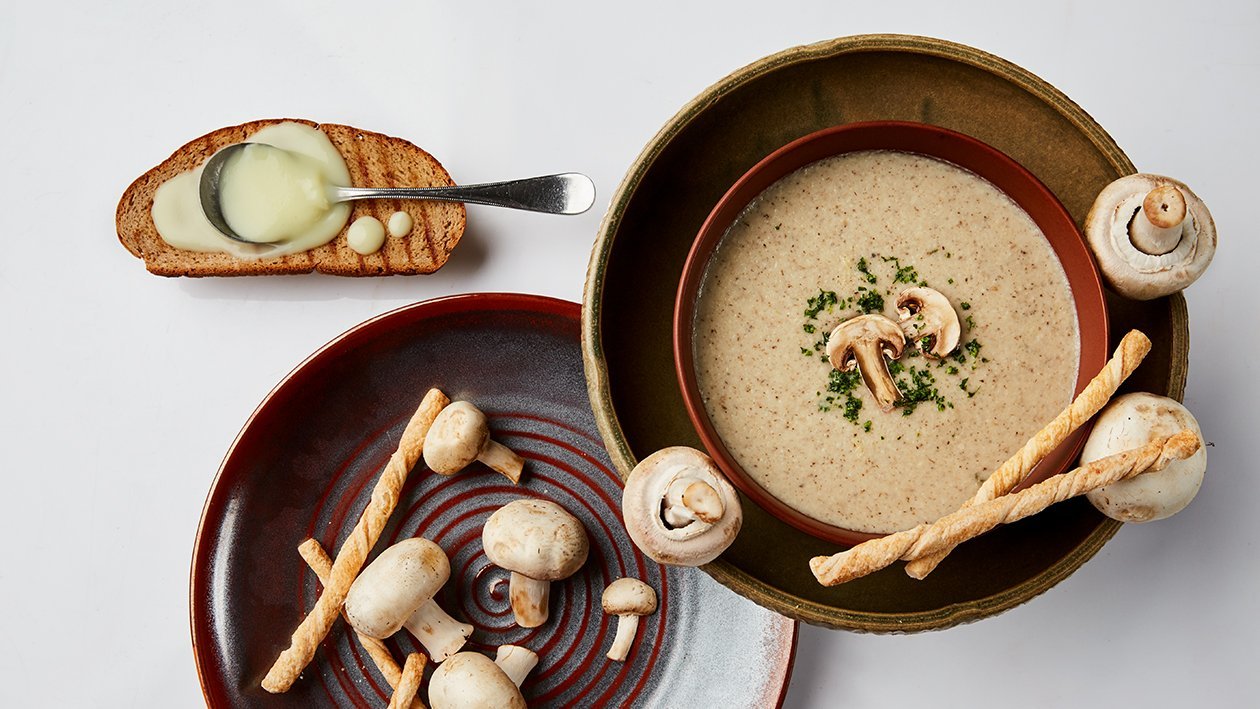 Ingredients
How to prepare
Champignon Button Mushrooms, sliced into thin pieces

100.0 g

Shiitake Mushrooms, sliced into thin pieces

0.3 g

KNORR Cream Soup Base 1 kg

300.0 ml

Ground Black Pepper

2.0 g
Preparation
How to prepare

Melt Knorr Cream Soup Base with water. Stir until everything is mixed thoroughly. Heat it on a low setting until the soup begins to thicken. Set aside.
Stir fry onions with butter until the onions are well-cooked. Add mushrooms, followed by thyme leaves and white wine. Stir until it begins to condense.
Add cream soup base followed by whipping cream. Mix thoroughly and set aside.
Add Knorr Aromat Seasoning Powder and ground black pepper. Customize the flavor according to preference.
It is ready to be served.