Magical midnight pasta
Celebrate Halloween with these thrilling menus and spooky monsters that will bring the chill down the spoons and forks! With simple steps, get ready to serve creepily delicious dishes that will only leave your customers licking the plate!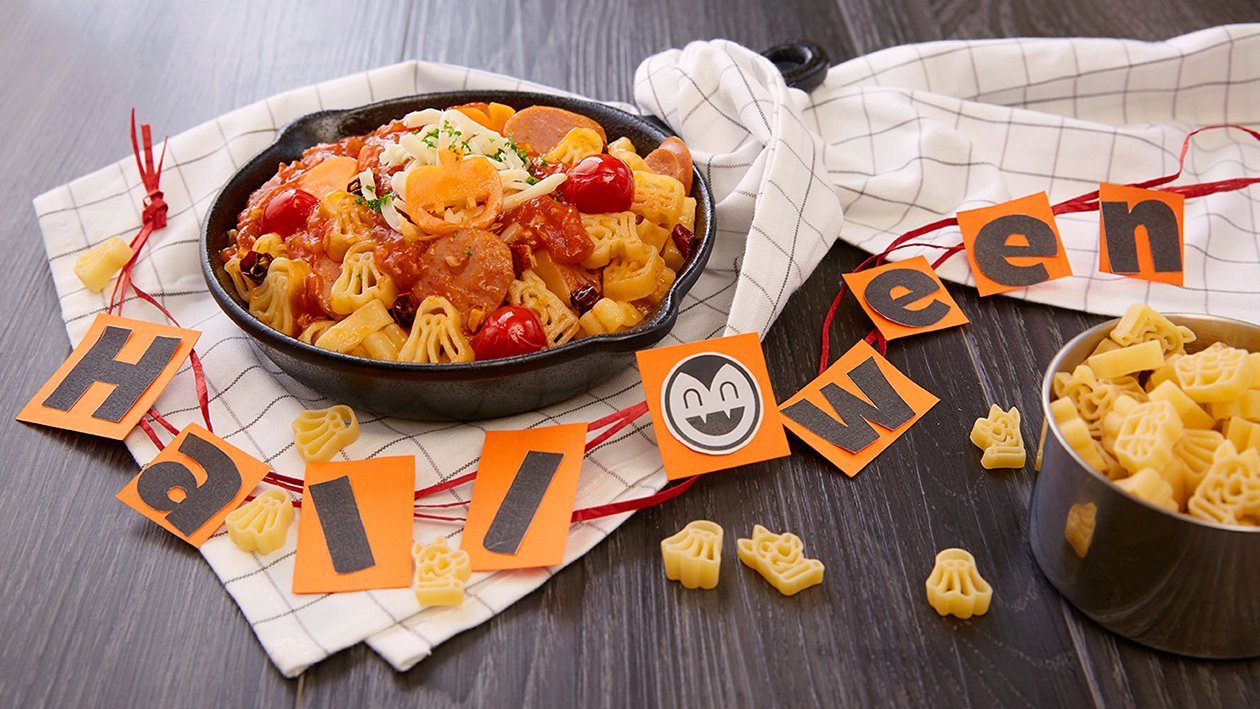 Ingredients
Making the dish
Pasta (halloween pattern)

Chicken Bockwurst Sausage

100.0 g

KNORR SELECTIONS Rich Pasta Sauce 1 kg
Preparation
Making the dish

Boil pasta, add some salt and continue boiling for about 10 minutes or until al Dante. If you prefer softer pasta, continue boiling for about 2 minutes and then drain.
Heat a pan with medium heat. Add oil and wait until hot.
Stir fry garlic and dried chilli, followed by chicken Buckhurst sausage, until cooked.
Add Knorr Rich Pasta Sauce
Add the cooked pasta and stir fry well.
Serve in a plate. Sprinkle with black pepper and parsley.