Deep Fried Threadfin Bream in Turmeric
The fresh flavour from the sea perfectly combined with Thai herb leads to unique savoury taste.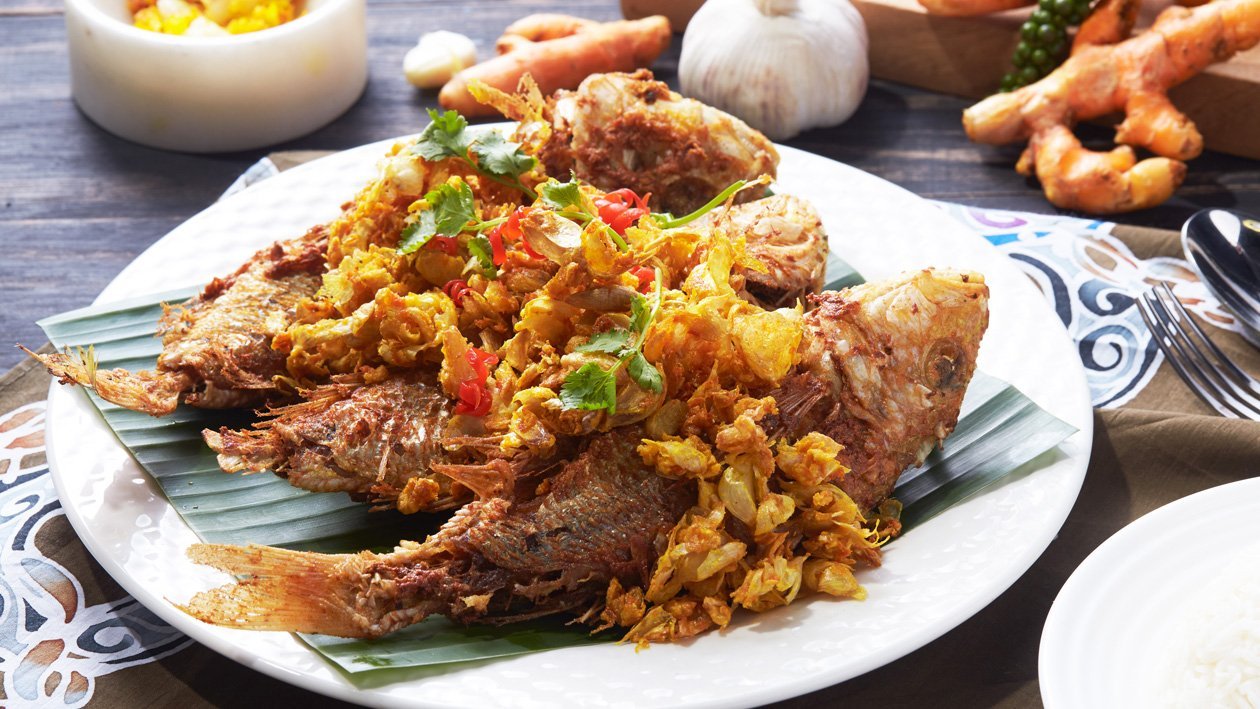 Ingredients
Fish Preparation
Fresh Threadfin Bream Fish

500.0 g

Thai Garlic, finely pounded

3.0 tbsp

Fresh Turmeric, pounded

2.0 tbsp
How to Make the Dish
Cooking Oil, for deep frying

Coriander Leaves (for decoration)

Fried Garlic (for topping)

Thai Garlic, roughly pounded with skin

1.0 cup

Fresh Turmeric, finely pounded

1.0 tbsp

A Pinch of Knorr Batter Mix
Preparation
Fish Preparation

Scale and gut the fish. Rinse clean and set aside to dry up.
Finely pound garlic and turmeric. To make it even more tasty, add Aroysure All-In-One Chicken Flavoured Seasoning and marinate the fish for 15 minutes.

How to Make the Dish

Heat up oil with medium flame. Deep fry the fish until yellow. Put the fish on a plate and set aside.
Pound garlic with skin and finely pound turmeric. Add a pinch of Knorr Batter Mix and season with Aroysure All-In-One Chicken Flavoured Seasoning then fry until yellow. Set aside to drain oil.

Serving

Arrange the fried fish with turmeric on a plate.
Top all over the fish with fried garlic. Decorate with coriander leaves and serve with seafood dipping sauce.