Tasty Spicy Stir Fried Sato with Shrimps
Southern Thai cooking style that is unique with aromatic fragrance and fresh local ingredients. There is more in this dish than meets the eye.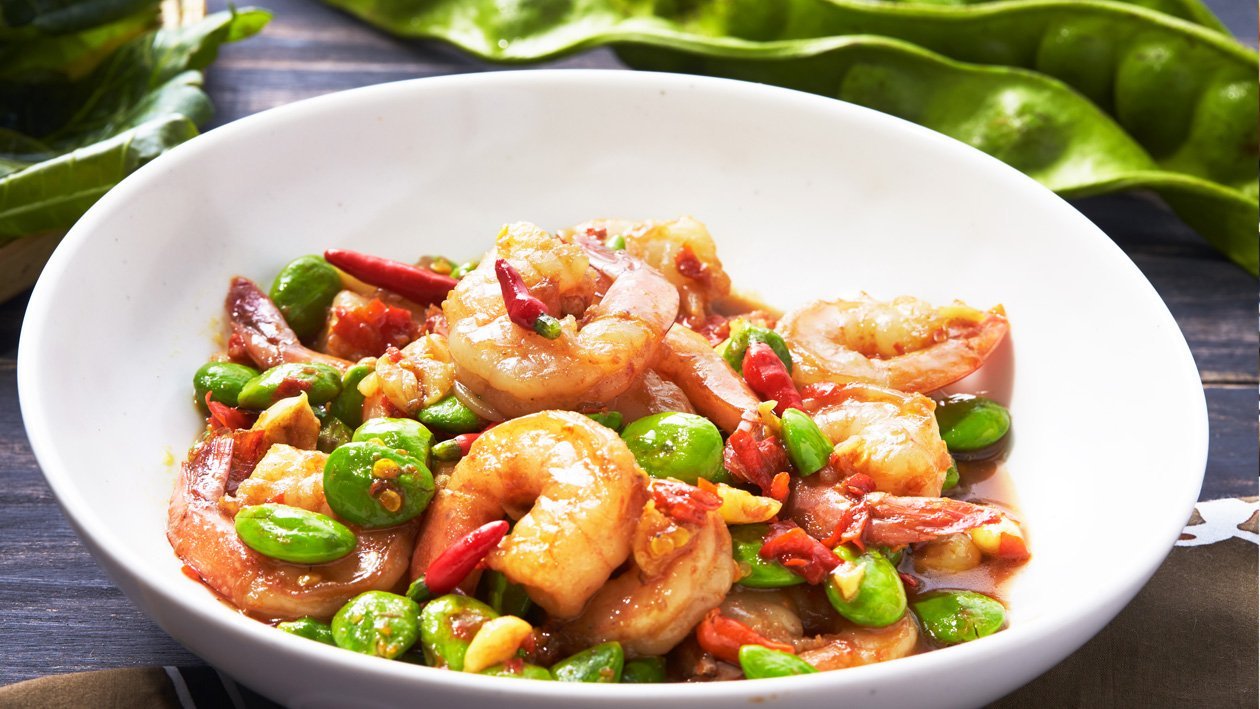 Ingredients
How to Make the Dish
Banana Shrimps, shell removed

500.0 g

Bird-Eye Chillies, roughly chopped

3.0 tbsp

Garlic, roughly pounded

3.0 tbsp

High Quality Shrimp Paste

2.5 tbsp

Bird-Eye Chillies, roughly pounded (for decoration)
Preparation
How to Make the Dish

Wash the shrimps. Devein then rinse again with water.
Prepare the stir-fry mix by dissolving shrimp paste in water, roughly pounding garlic, roughly chopping bird-eye chilli. Wash sato seeds and set aside.
Heat oil in a pan and add in the stir-fry mix (except sato seeds). Stir fry until fragrant. Add in shrimp paste, shrimps, sato seeds and stock.
Season to taste with palm sugar, Knorr Premium Fish Sauce, Aroysure All-In-One Pork Flavoured Seasoning, and Knorr Lime Seasoning Powder. Blend well and stir fry until the stock is nearly dry.

Serving

Top with roughly pounded bird-eye chillies and serve hot with rice.