Stir Fried Red Chilli Paste with Shrimp
Present Thai tradition in a distinctive way to add appealing aroma and create value to the dishes.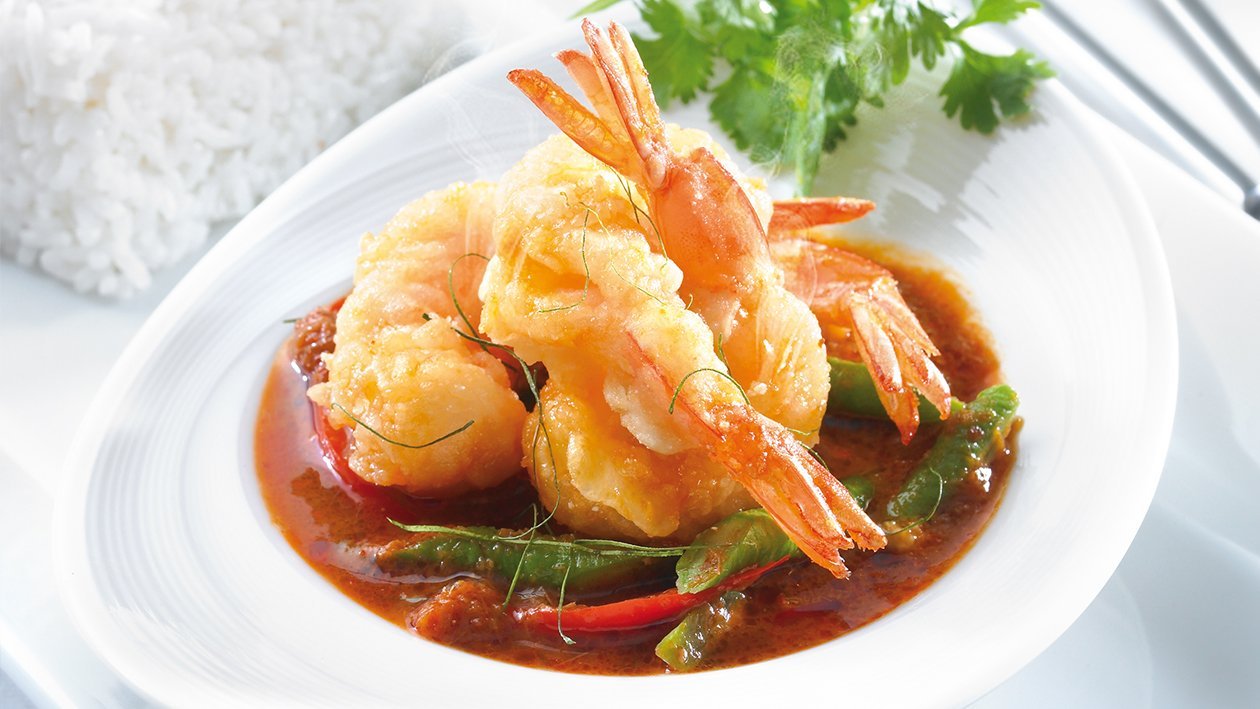 Ingredients
Preparation
Knorr Batter Mix for shrimp

KNORR SELECTIONS Batter Mix 500 g

20.0 g

Green chilli, cut diagonally

3.0 g

Red chilli, cut diagonally

3.0 g

Fingerroot, minced

10.0 g

Cow Pea, cut into pieces

10.0 g

Teared Bergamot leaf

2.0 side

White Shrimp Medium Size 55-60/kg, peeled and slit

4.0 portion

Aroysure All-In-One Seasoning Chicken Flavoured 800 g

0.3 tsp
Preparation
Preparation

Mix shrimp with Knorr Batter Flour then mix again with melted Knorr Batter Flour until the shrimp turned gold and put aside.
Heated oiled pan, add curry paste, stock, season with Aroysure All-In-One Chicken Flavoured Seasoning and sugar.
Add pepper, diagonally cut green chilli, diagonally cut red chilli, minced fingerroot, cow pea, teared bergamot leaf and fry together.
Put on serving plate with rice along with crispy shrimp. Decorate with minced bergamot leaf and parsley top.