Seafood Curry Royale
Stir-fried curry is from a mix of Indian spices, with Chinese wine to give a nice texture. Can be made more attractive to the cosmopolitan individual by topping on pasta, in the Italian style.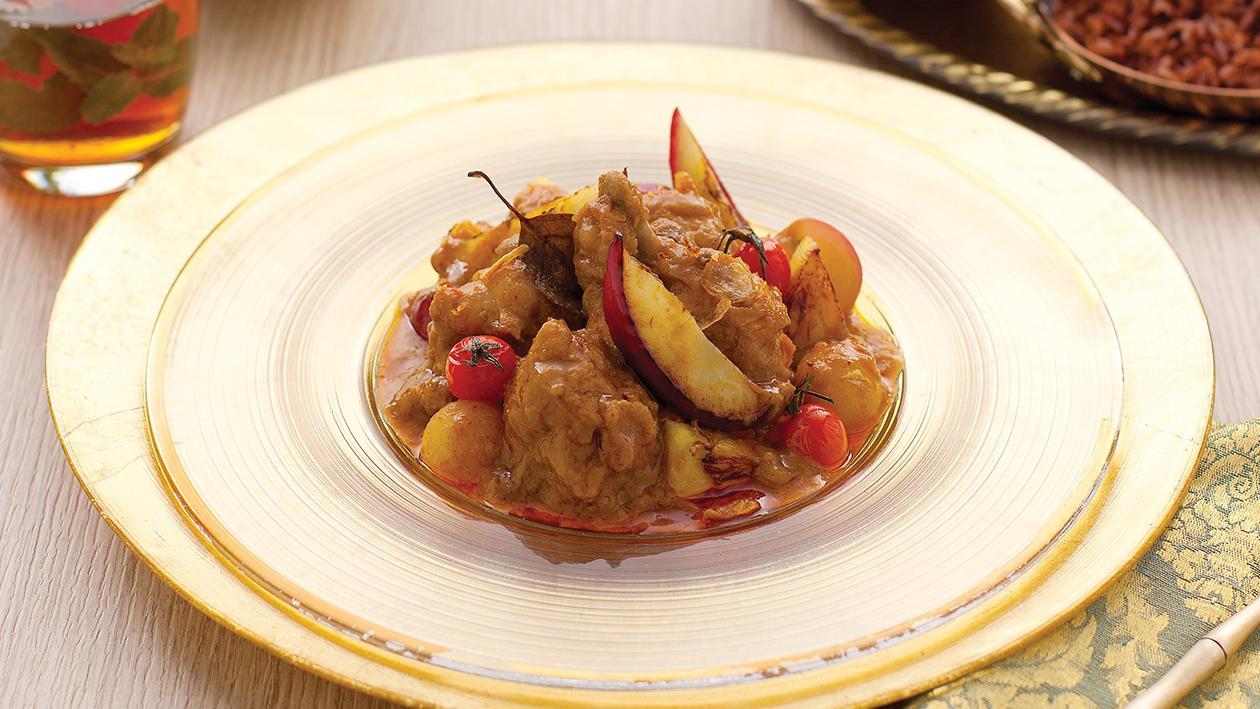 Ingredients
Making the Dish
Penne Zitti Rigate, boiled

600 g

Chinese Cooking Wine (Shaosing Rice Wine)

4 tbsp

White Pepper, grounded

1 tsp

Green onion, finely sliced

60 g

Chinese Celery, sliced

60 g

Young Green Chilli, sliced diagonally

80 g

Knorr Corn Starch, dissolved in water

4 tbsp

Shrimps, 20g each, peeled and deveined

12 portion

Squid, 15g each, cut to 1" ring

12 portion

Sea Bass Filets, cut to a bite-size, fried to golden

12 portion
Preparation
Making the Dish

Combine Knorr Oyster Sauce, Knorr Seasoning Sauce, Aroysure All-In-One Chicken Flavoured Seasoning, granulated sugar, sesame oil in a mixing bowl and stir until mixed thoroughly.
In a wok over high heat, add margarine and stir fry garlic until golden. Splash and flambé with Chinese cooking wine. Pour in stock. Season with pre-mixed sauce, curry powder, white pepper, chili paste and chili oil. Bring to a boil. Add seafood when the colour starts to change, add evaporated milk.
When coming to a boil, lower the heat to a moderate heat. Thicken with egg and Knorr Corn Starch, continue whisk gently while pouring in. Add all vegetables.
Drizzle chili oil before removing from heat. Plate on a serving plate with cooked Best Foods Penne Zitti Rigate. Ready to serve.