Savoury Tom Yum Goong
The familiar riverside way of life that is inherited and passed on to become one of the proud authentic Thai taste.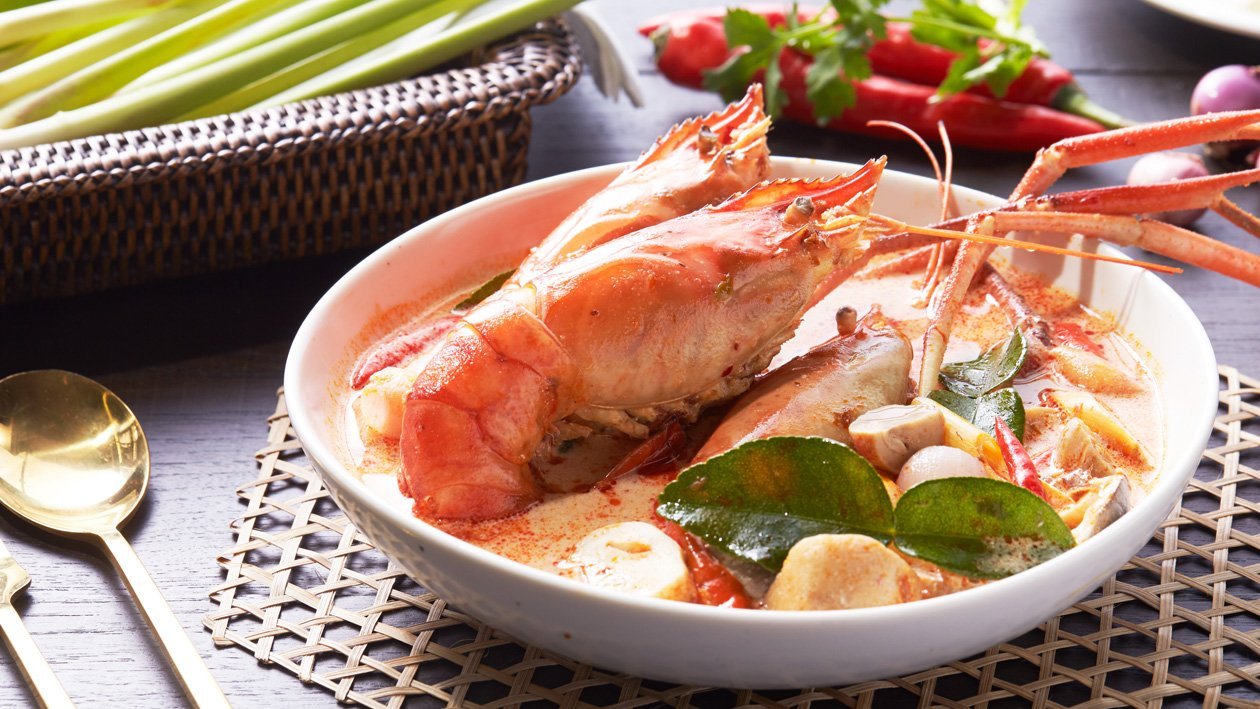 Ingredients
How to Make the Dish
Banana Shrimps, shell removed

600.0 g

Fresh Galangal, sliced

20.0 g

Lemongrass, finely julienned

24.0 g

Bird-Eye Chilli, pounded

20.0 g

Coriander Leaves (for decoration)

Chili Pepper, finely julienned (for decoration)
Preparation
How to Make the Dish

Wash the shrimps, remove shells and devein before washing them again.
Prepare the ingredients by pounding bird-eye chillis, slicing fresh galangal, lemongrass, and coriander root. Set aside.
Heat the stock. Add in coriander root, red onion, sliced fresh galangal, and pounded bird-eye chilis. Bring to boil then add straw mushroom.
Season to your taste with sugar, chilli paste, Knorr Premium Fish Sauce, Knorr Lime Seasoning Powder, and Aroysure All-In-One Chicken Flavoured Seasoning. Mix well and bring to boil.
Add the shrimps into the stock. Once the shrimps are cooked, reduce heat and add evaporated milk and sliced kaffir lime leaves. Season to your taste.

Serving

Put Tom Yum Goong in a bowl. Decorate with coriander leaves and sliced chili pepper. Serve while hot.

Secret Tips for Business Owners

To make the soup smooth, reduce heat before adding evaporated milk so that it will not separate itself and form a layer.
It is recommended that one serve of Tom Yum Gung contains 7 shrimps.