Rice with Tom Yum and Fluffy Egg
Present Thai tradition in a distinctive way to add appealing aroma and create value to the dishes.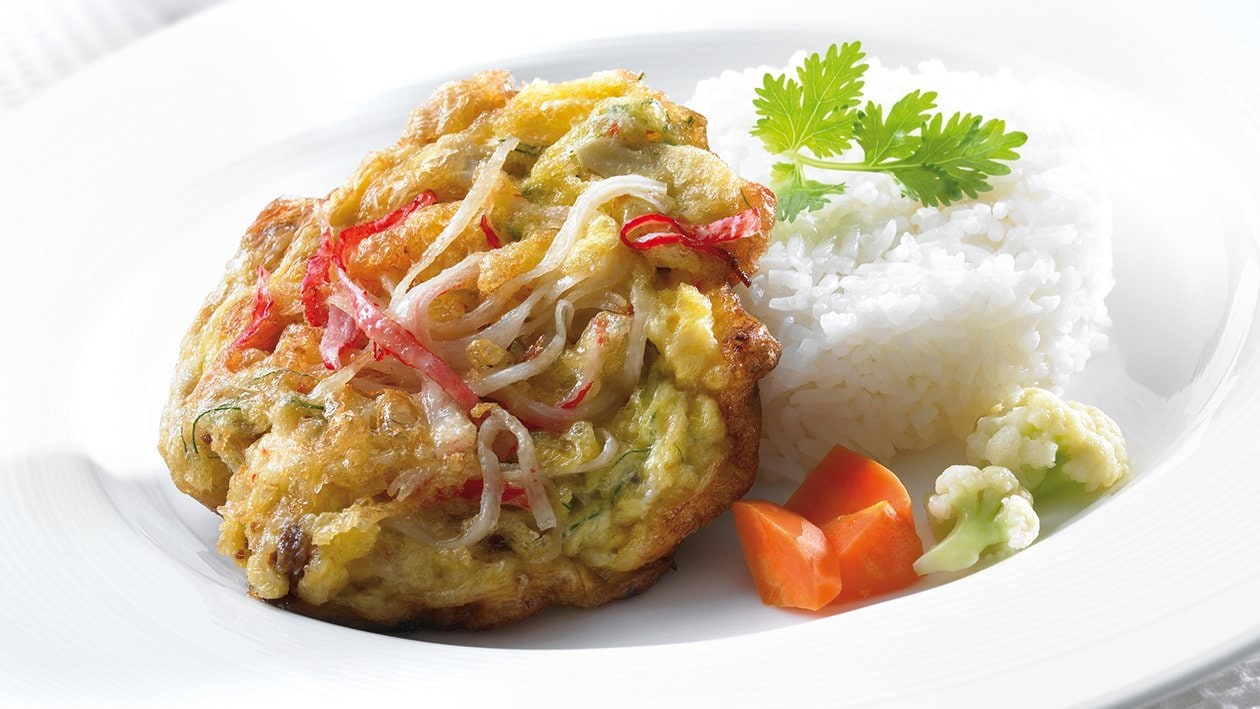 Ingredients
Preparation
White Shrimp medium, chopped

15.0 g

Kaffir Lime Leaves, minced

1.0 side

Lemongrass, chopped

1.0 haulm

Bird's Eye Chilli, chopped

1.0 seed

Crab Stick, shredded

1.0 piece
Preparation
Preparation

Fry egg, chopped shrimp, chilli paste, minced kaffir lime leaves, chopped bird's eye chilli, Aroysure All-In-One Chicken Flavoured Seasoning and Knorr Lime Seasoning Powder together.
Gradually pour mixture in heated oil pan.
When egg settled, slowly adding crab stick.
Put in the serving plate with rice and Knorr Chilli Sauce/Knorr Tomato Ketchup.