Pork-Stuffed Cabbage Soup
Feel-good menu. Easy to make, easy to enjoy.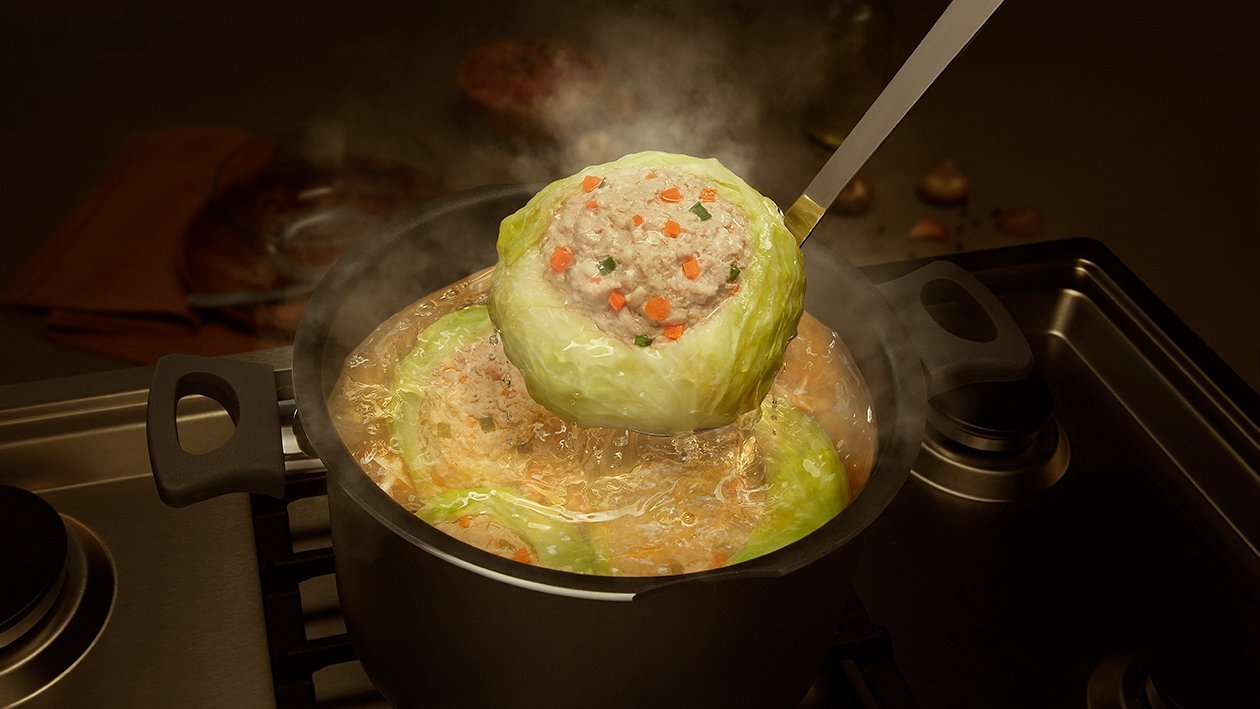 Ingredients
Soup Preparation
Cabbage (medium size, inside layer removed)

2 chunk

Cilantro Root, cleaned

1 cut

Shitake Mushroom

3 flower

Green Onion, chopped

15 g

Coriander, small cut

15 g
Minced pork seasoned
Preparation
Soup Preparation

Boil water in a pot, then put pounded coriander root and pork-stuffed cabbages into it. After that season with Aroysure All-In-One Seasoning Pork Flavour, then add carrots and mushrooms. Wait until the pork-stuffed cabbages are soft and well cooked, sprinkle with spring onion, and taste.
Ladle pork-stuffed cabbages soup and serve.

Tips: You can adapt vegetable and meat types.

Minced pork seasoned

Mix all ingredients and stuff inside the cabbages.