Pork-Stuffed Cabbage Soup
Feel-good menu. Easy to make, easy to enjoy.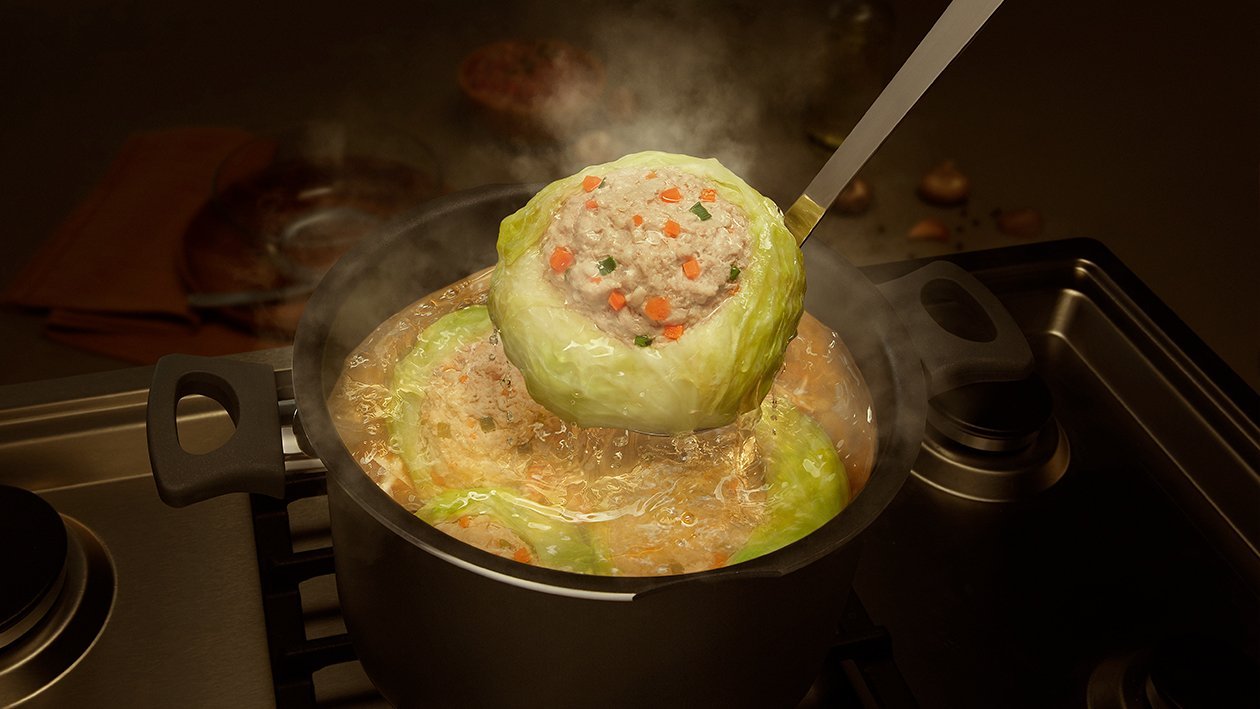 Ingredients
Soup Preparation
Cabbage (medium size, inside layer removed)

2.0 chunk

Cilantro Root, cleaned

1.0 cut

Shitake Mushroom

3.0 flower

Green Onion, chopped

15.0 g

Coriander, small cut

15.0 g
Minced pork seasoned
Preparation
Soup Preparation

Boil water in a pot, then put pounded coriander root and pork-stuffed cabbages into it. After that season with Aroysure All-In-One Seasoning Pork Flavour, then add carrots and mushrooms. Wait until the pork-stuffed cabbages are soft and well cooked, sprinkle with spring onion, and taste.
Ladle pork-stuffed cabbages soup and serve.

Tips: You can adapt vegetable and meat types.

Minced pork seasoned

Mix all ingredients and stuff inside the cabbages.