Northern Thai Style Pork Curry (Hanglei Curry)
The combination of two cultures that has been passed on through time, revealing the exquisite touch and taste.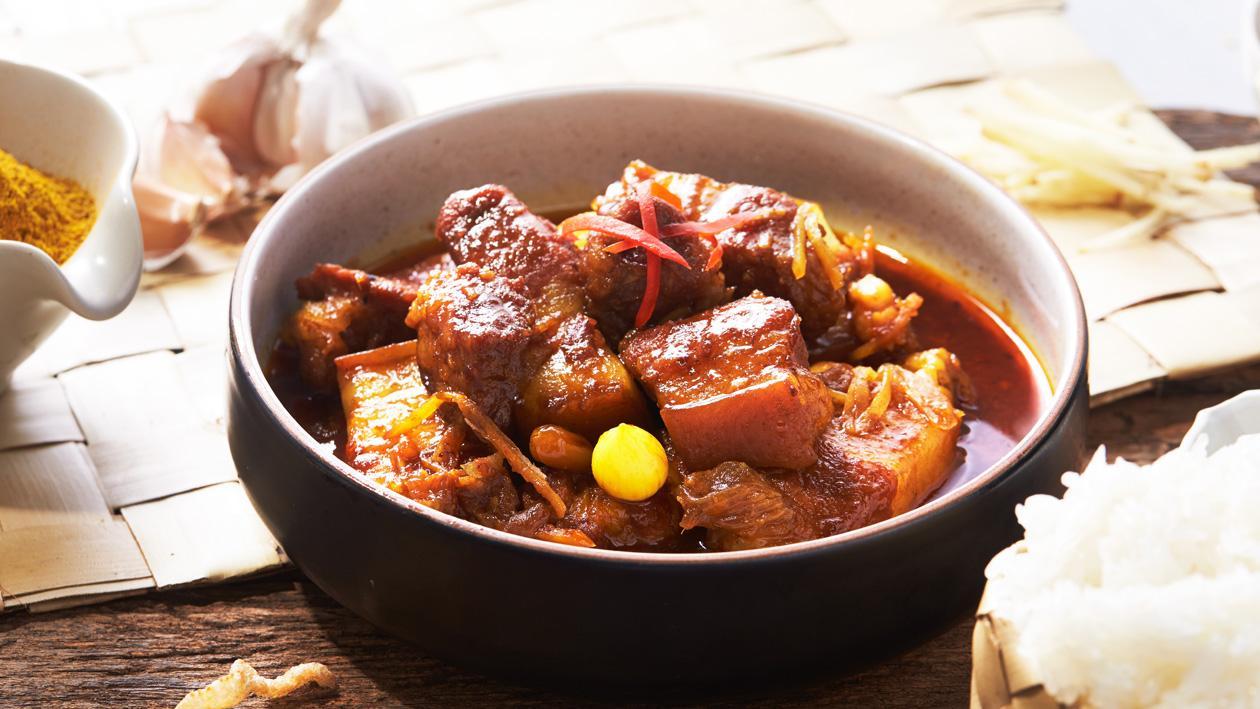 Ingredients
How to Make the Dish
Hanglei Curry Powder

1 sachet

Hanglei Curry Paste

1 tbsp

Pickled Garlic Juice

2 tbsp

Palm Sugar/Sugarcane Juice

7 tbsp
Preparation
How to Make the Dish

Cut pork belly into pieces. Marinate the pork with Hanglei curry powder and chopped ginger for 30 minutes.
Heat oil in a pot. Stir fry Hunglei curry paste until fragrant then add the pork and stir fry well. Bring the stock to boil then add garlic, red onion, pickled garlic, pickled garlic juice, roast peanuts, and julienned ginger.
Season with dark soy sauce, Knorr Premium Fish Sauce, Aroysure All-In-One Pork Flavoured Seasoning, and Knorr Concentrated Tamarind Sauce. Simmer until the pork is soft and the stock is thick or nearly dry. Season to taste.

Serving

Pour hot Hanglei curry in a bowl. Serve hot with sticky rice.