Hi, Seoul! bibimbap
The taste of sour, salty spicy of Kimchi; famous Korean Food; that is similar to KangSom (Thai sour soup) in term of tasty and ingredients. Then fried with rice that brings out the aroma of spiciness that will get the mood of 2 cultures.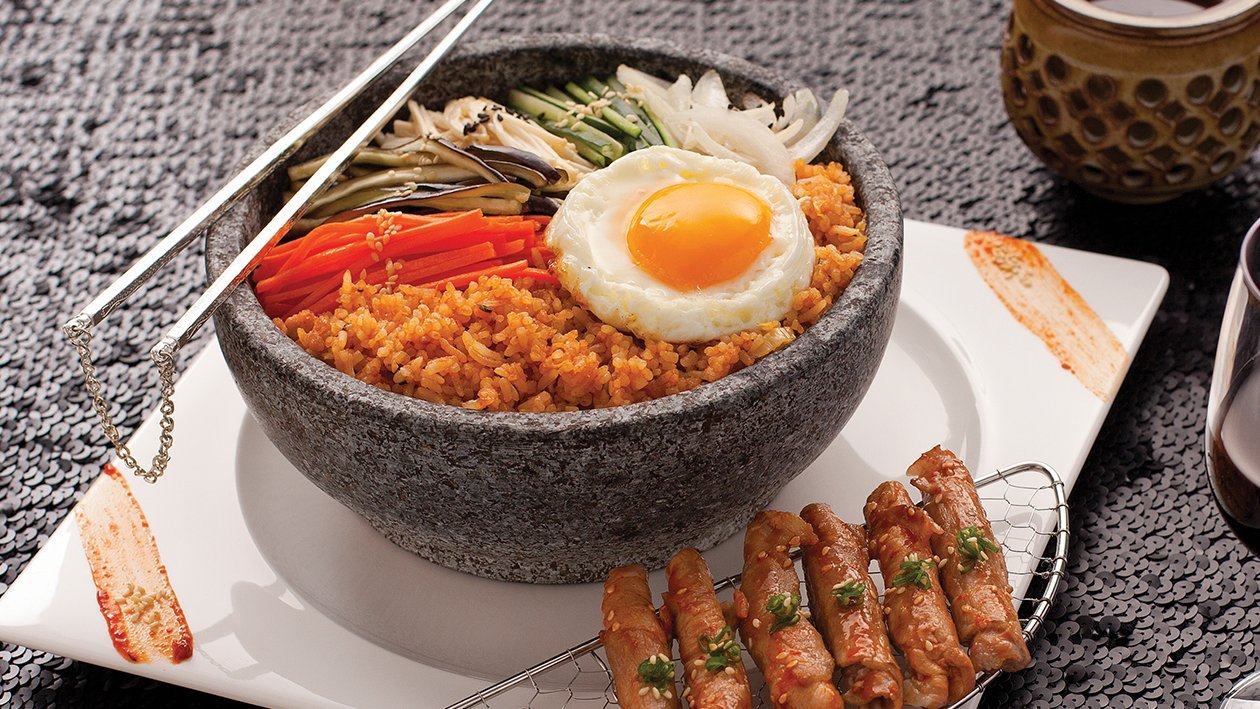 Ingredients
Making the dish
BEST FOODS Butter Flavoured Margarine 1 kg

8.0 tbsp

Kangsom Pre-Mixed Sauce

6.0 tbsp

Oyster Pre-Mixed Sauce

4.0 tsp

Pork, roasted, cooked & sliced

100.0 g

Eggplant, cooked & roasted

100.0 g

Onion, cooked & roasted

100.0 g

Carrot, cooked & roasted

100.0 g

Golden Mushroom, cooked & roasted

100.0 g

Shredded Spring Onion for decoration

Fried Egg or Raw Egg Yolk

4.0 egg
Preparation
Making the dish

Heat the pan; put Best Food Margarine in the pan; then put garlic, minced pork, and egg into the pan.
Put rice, Chinese cabbage, Kangsom premix sauce, and oyster premix sauce into the pan and mix everything together
Scoop rice to the plate and decorate with roast cook vegetables, fried egg, and sesame.