Grilled shrimp with Siamese neem and tamarind sauce
Mouth-watering dish made from shrimps with a savory sweet and sour sauce!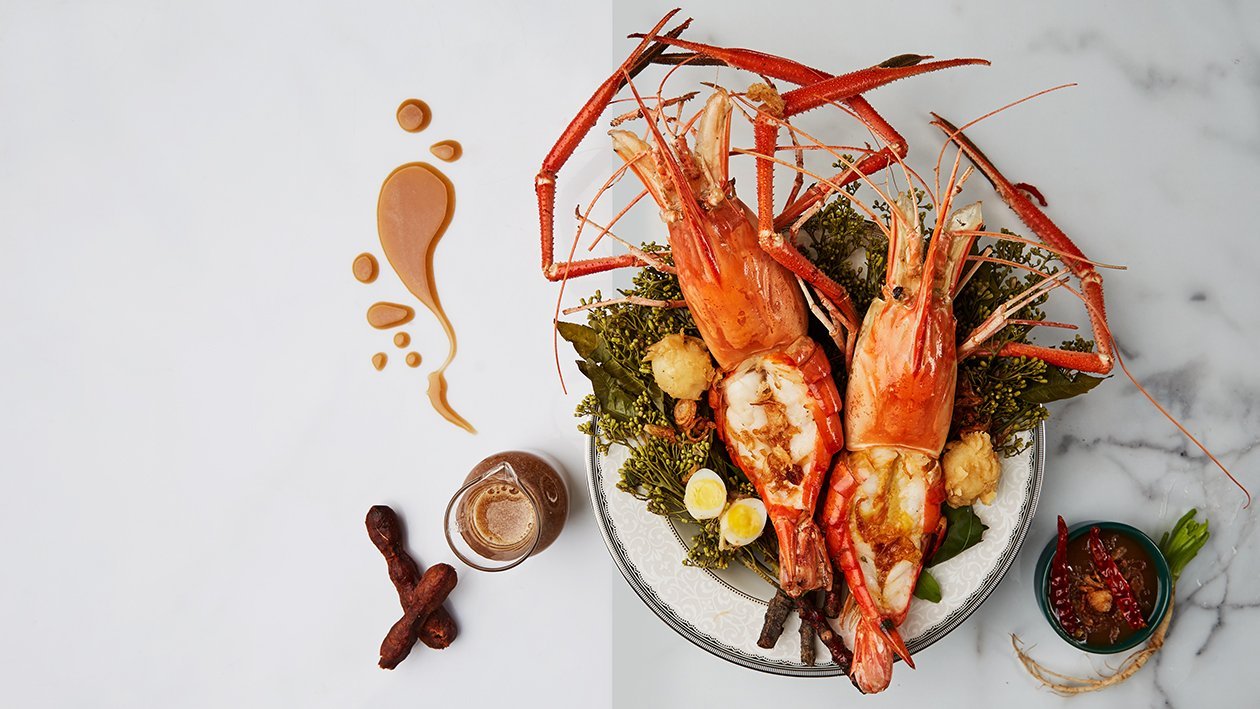 Ingredients
How to prepare
Freshwater Prawn, large size

1.0 portion.

Quail Eggs, boiled and fried

3.0 egg

Coriander Leaves, for topping

Red Chili, sliced for topping

Caviar or Salmon Eggs, for topping
Tamarind sauce
Preparation
How to prepare

Clean the shrimp thoroughly and cut into halves. Grill the shrimp until the meat is cooked. Set aside.
Place the neem leaves into small bouquets. Place them on the plate along with halved grilled shrimps and quail eggs.
Pour the tamarind sauce over the shrimps and quail eggs. Sprinkle fried shallots all over, followed by salmon eggs, coriander leaves, and sliced red pepper, and the dish is ready to be served.

Tamarind sauce

Mix all ingredients and stir well.