Ghostly Stew
Celebrate Halloween with these thrilling menus and spooky monsters that will bring the chill down the spoons and forks! With simple steps, get ready to serve creepily delicious dishes that will only leave your customers licking the plate!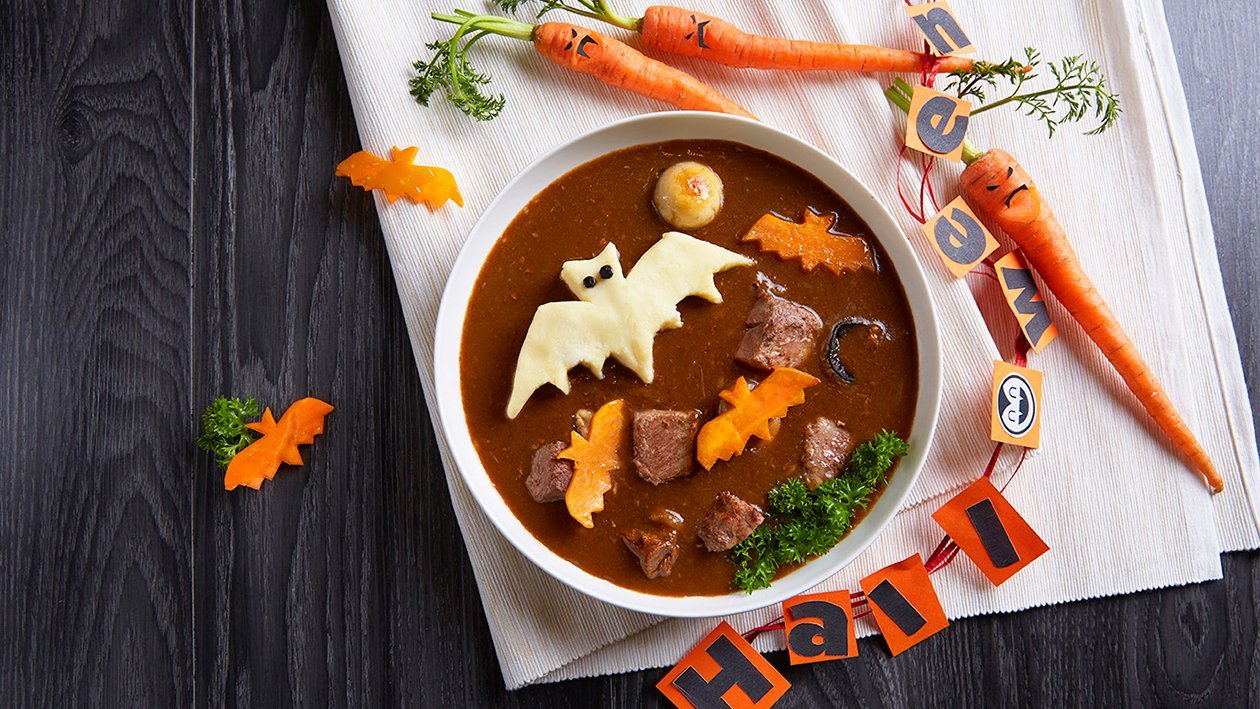 Ingredients
Potatoes preparation
KNORR Aromat 1 kg

1.0 tsp

Potatoes, boiled

1.0 item
Making the dish
Beef Tenderloin, diced

2.0 kg

KNORR Demi Glace 1 kg

50.0 g

Carrots, small diced

1.0 chunk
Preparation
Potatoes preparation

Peel off potato skin and rinse with water. Boil the potato and let it cool.
Mash the boiled potato in a prepared container.
Mix the fresh cream into mashed potato. Add some milk to make it even more tender.
Sprinkle Knorr Aromat and black pepper to taste.

Making the dish

Rinse the tenderloin with clean water. Dice up tenderloin and carrot. Fry until turn brown.
Heat 500 ml of water in a pot and bring to boil.
Add in 50g of Knorr Demi Glace.
When the soup boils, add in diced carrot and beef. Simmer until tender.
Stir in sugar snap peas, cherry tomatoes, champignons and continue simmering until the vegetables are cooked.
Serve hot with rice and mashed potato.