Fried Rice with Fried Catfish and Mixed Herb
Present Thai traditional in distinctive way to add appealing aroma and create value to the dishes.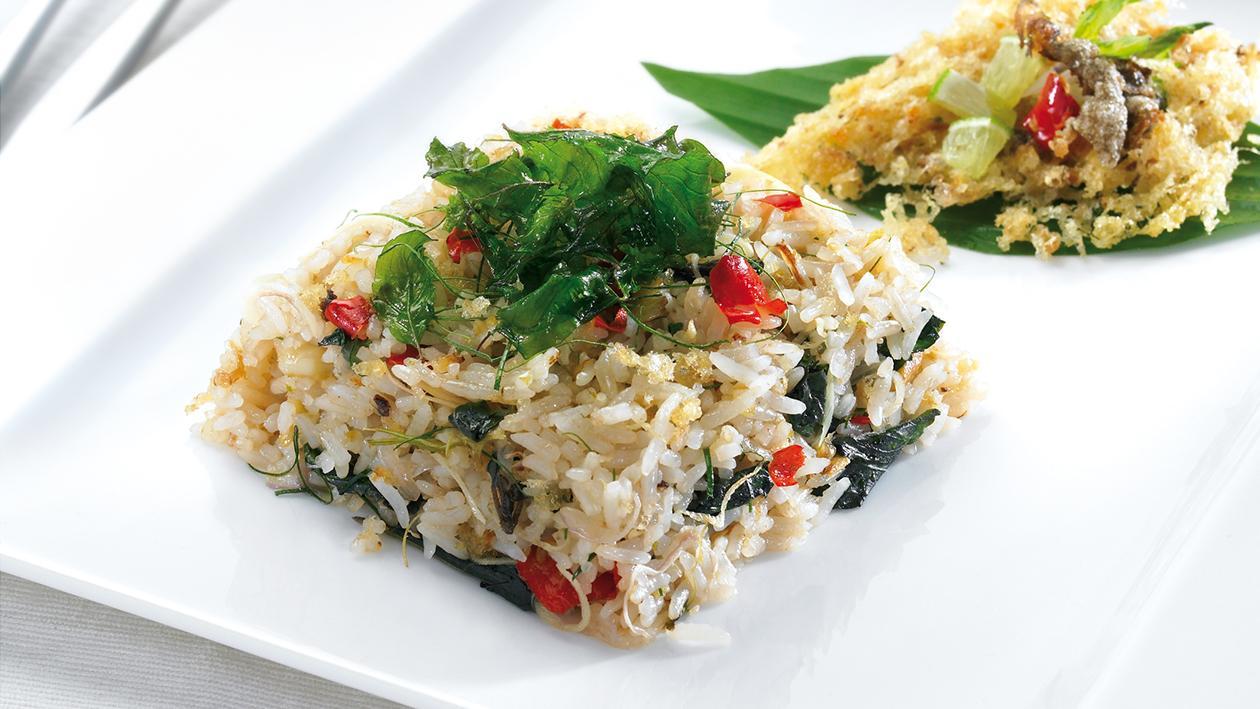 Ingredients
Making the Dish
Garlic, Bird's Eye Chili and Parsley Root, minced and grind

10 g

Kaffir Lime Leaves, minced

1 side

Crispy Catfish (To put in fried rice)

5 g

Crispy Catfish (For side dish)

6 g

Lime, diced (For side dish)

Holy Basil, fried (For decoration)
Preparation
Making the Dish

Heat oiled pan and add minced garlic, minced bird's eye chilli, grind coriander root.
Add rice to the mixture and season with Knorr Oyster Flavoured Sauce, Knorr Seasoning Sauce, Aroysure All-In-One Chicken Flavoured Seasoning.
Add minced lemon grass, minced shallots, minced kaffir lime leave, basil and crispy catfish.
Put on plate with dice lime, fried basil and crispy catfish.