Fluffy Crab Omelette
Simple dish with more fancy!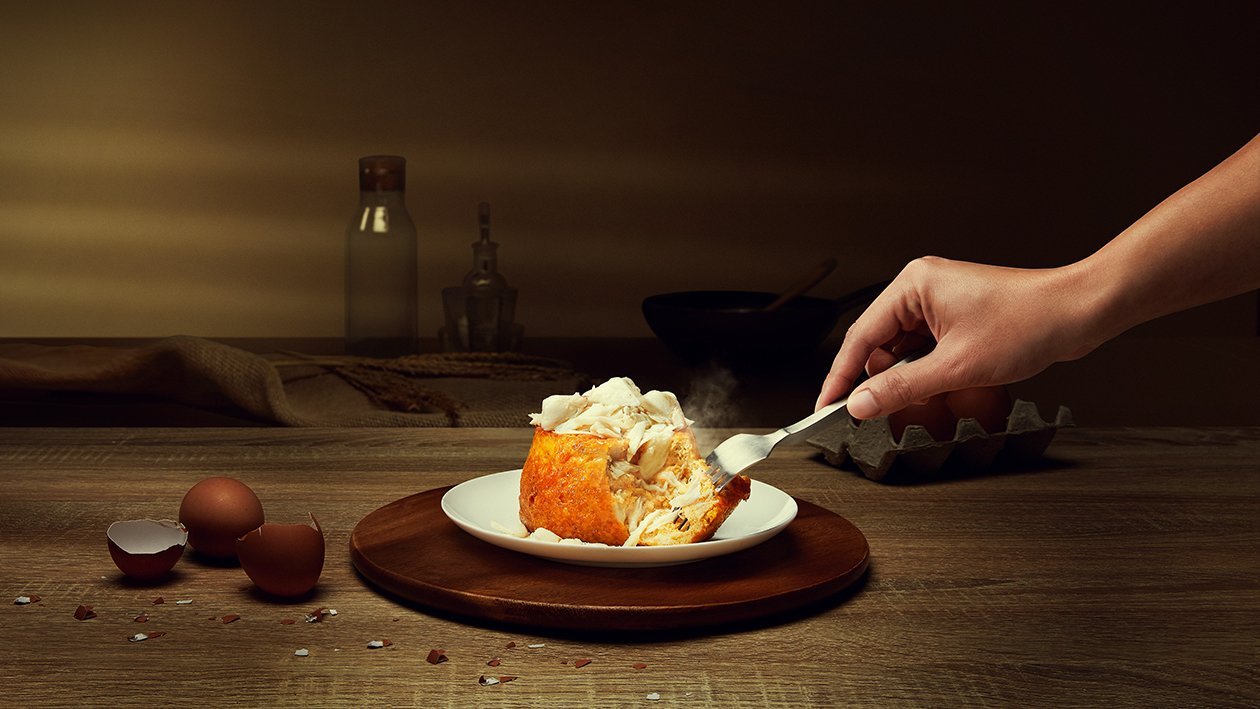 Ingredients
Preparation
Aroysure All-In-One Seasoning Pork Flavoured 800 g

5.0 g

Vegetable Oil (for deep frying)

4.0 tbsp
Preparation
Preparation

Crack eggs and put crabmeat into a bowl, season with Aroysure All-In-One Seasoning Pork Flavour, then whisk all ingredients together. Set aside.
Heat oil in a pan, pour egg into the pan, slowly stir the egg until it solidify on one side. Use a turner to form into an omelette shape. Wait until it is cooked.
Drain the oil and place the omelette on a dish. Serve with fresh vegetables and Knorr chilli sauce.