Dining out is on the rise. While convenience is a contributing factor, people are choosing to eat out more and more as a way of sharing their lifestyle. It doesn't matter if they're eating at a street food stall or chilling out at a chic café, people use their smartphones to snap and share before they eat. So now restaurants not only have to make their food delicious, but also make the dishes visually appealing.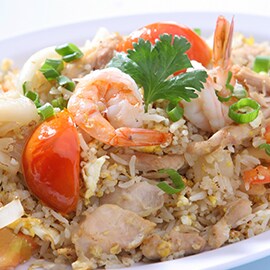 For fast-food or 'aharn tam sang' cafés
In these kinds of eateries, the emphasis is on speed and freshness. The key to enticing customers lies in the quick, on-the-spot cooking methods. The focus should be on aromatic dishes such as 'pad kraprao', 'pad cha' or even a freshly-grilled steak that comes with the aroma of spices and pepper. Be sure to add a sprig of green or red herb, or even chilli, for a little colour.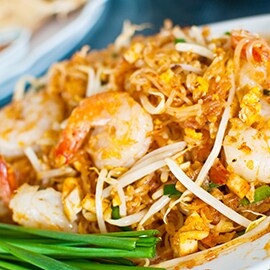 For Thai/Asian/regional food restaurants
Creating an authentic taste is most important for these restaurants. Whether it is a spicy or sour dish, the full range of flavours must be there. Attention must also be paid to plating – the prettier a dish is, the more attractive it looks to customers. 'Tom yum gung' must be spicy and sour, and full of herbal flavours. 'Pad khee mao' should be packed full of heat, whereas 'panang' curry should be aromatic and not too sweet. More importantly, these dishes must look as good as they taste!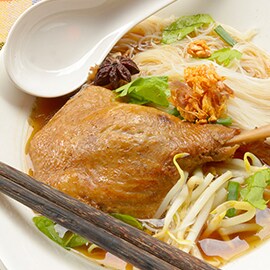 For cafés & bistros
When it comes to cafés and bistros, ambience comes first. It helps if the establishment offers comfortable seating, plays great music, and is beautifully decorated. As for food, the greater the variety it offers, the better. Whether it's fusion dishes, Western dishes or desserts, make sure that it looks appealing and is 'Instagrammable'. For instance, offer a salmon steak in green curry sauce served on a hot volcanic stone, or Thai 'lod chong' topped with caramel sauce served in a glass made of ice.
Now, the presentation of your dishes may be crucial, but it goes without saying that great taste is still the most important factor that will make diners return regardless of the restaurant type or cuisine. That said, carefully selected ingredients, seasonings and cooking techniques should always remain the priority for any restaurant.