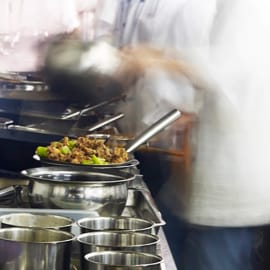 Kitchen safety tips
As a chef or food service operator, safety in the kitchen might not be your top priority but it should never be ignored – so what are the essentials you need to keep in mind?
Kitchen discipline
Know the do's and don'ts
Observe the proper decorum to prevent accidents, burns, slips, falls, cuts, machine injuries and other hazards in the kitchen.
Do things slowly, steadily, and carefully
Don't rush in the food preparation and cooking zones. If you need to serve your diners quickly, remember to do it steadily and carefully to avoid danger.
Use only the right tools
Make sure everyone in the kitchen understands the correct ways to use various kitchen utensils and equipment. Always read the instructions before using to stay safe.
Things to avoid
Pay attention to the stove
Don't leave any cooking unattended.
No open flames
Turn off the gas when you're not using the stove.
Beware of hidden dangers
Keep sharp and hot objects away to prevent any accident.
Must-haves in every kitchen
Fire extinguishers
First aid kit
Safety shoes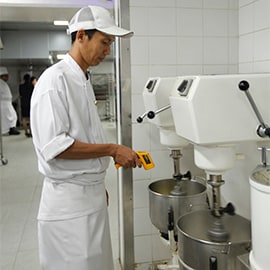 Serving up tasty food safe for consumption
Ensuring quality and taste is a must for all chefs. More importantly, chefs need to be responsible for food safety and maintaining high hygiene standards. At Unilever, we are committed to help chefs achieve that.