Crispy grouper fish with spicy tamarind sauce
A full-flavored dish for everyone!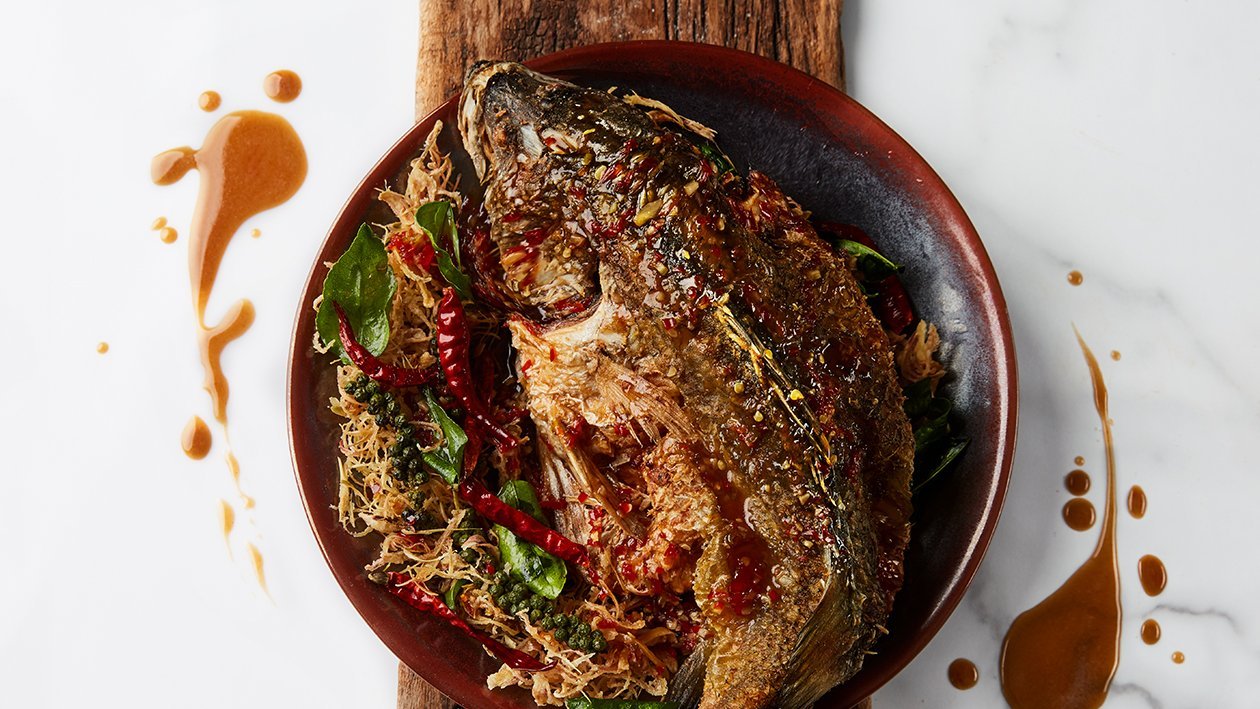 Ingredients
How to prepare
Green Pepper, chopped

1.0 tbsp

Fried Peppercorns

1.0 tbsp

Fried Lemongrass

0.5 tbsp

Vegetable Oil, for deep frying

KNORR SELECTIONS Batter Mix 500 g

Coriander Leaves, for topping

Deep-fried Dried Chili

5.0 piece
Tamarind sauce
KNORR SELECTIONS Fish Sauce 4500 ml

150.0 g

KNORR SELECTIONS Concentrated Tamarind Sauce 1 kg

250.0 g
Preparation
How to prepare

Fillet and de-bone the grouper and dice into bite-sized pieces. Mix thoroughly with Knorr Batter Mix before deep frying. When the fish is crispy and golden brown, drain on paper towelbefore serving.
Heat the pan and melt the butter. Add garlic, diced green chili and stir fry until slightly cooked. Pour in the main sauce and stir until it comes to a boil. Turn the heat off.
Place the fish on the prepared plate and top it with the deep-fried grouper. Cover the fish with the three-flavored sauce, followed by fried shallots, fried garlic and various fried herbs.
Top the dish with coriander leaves before serving.

Tamarind sauce

Mix all ingredients and stir well.