If you're looking for a way to revamp your menu, an East Meets West fusion is a great way to start. It combines traditional, ethnic fare with Western ingredients and techniques to create dishes that are totally unique. It also lets your customers sample local fare with a modern twist, while putting your bakery in the spotlight. Here are some ideas to get you inspired.
 
Combining ingredients and processes
One way to experiment and create East Meets West dishes is by combining an Eastern ingredient with a Western cooking process, or a Western ingredient with an Eastern cooking process.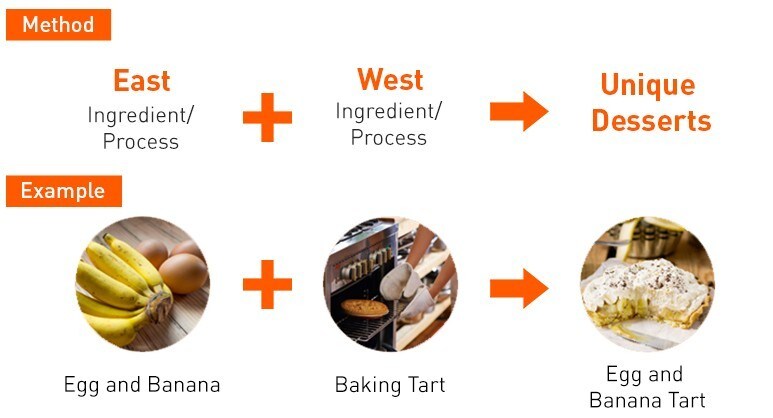 Here are some examples:

Combining bananas (Eastern ingredient) with eggs, and tart baking (Western cooking process) to create egg and banana tarts.
Combining blueberries (Western ingredient) with loi-kaew (Eastern cooking process) to create blueberry loi-kaew.
 

Adding flair to dishes
You can also add a touch of an Eastern ingredient to a Western dish to make it more attractive, or vice versa.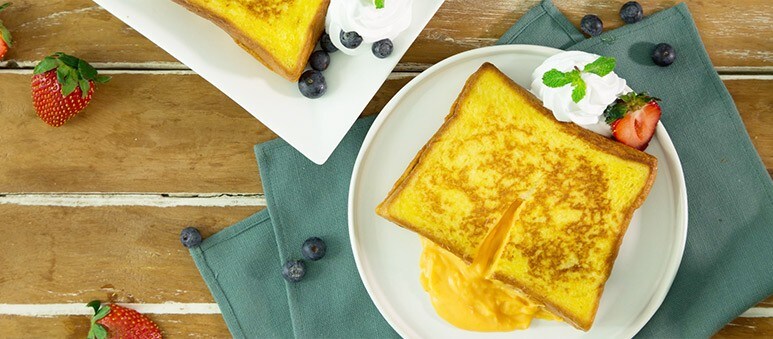 Hit the kitchen with these fusion ideas: 

Experiment with different marinades. For example, instead of using the usual bbq sauce or ranch for your chicken wings, maybe try a spicy Thai glaze or even salted egg sauce.
Try adding or substituting a dish's ingredient. You could replace a coleslaw side with kimchi, or add salted egg to your toast filling.
 
These are just some ideas on creating East Meets West fusion dishes. By constantly innovating your menu and offering inspiring new fusion dishes alongside your staples, you'll turn your one-off diners into returning customers. Not only that, but if your dishes also have great presentation, they'll be sure to snap photos and share it on social media, generating free publicity for you! s